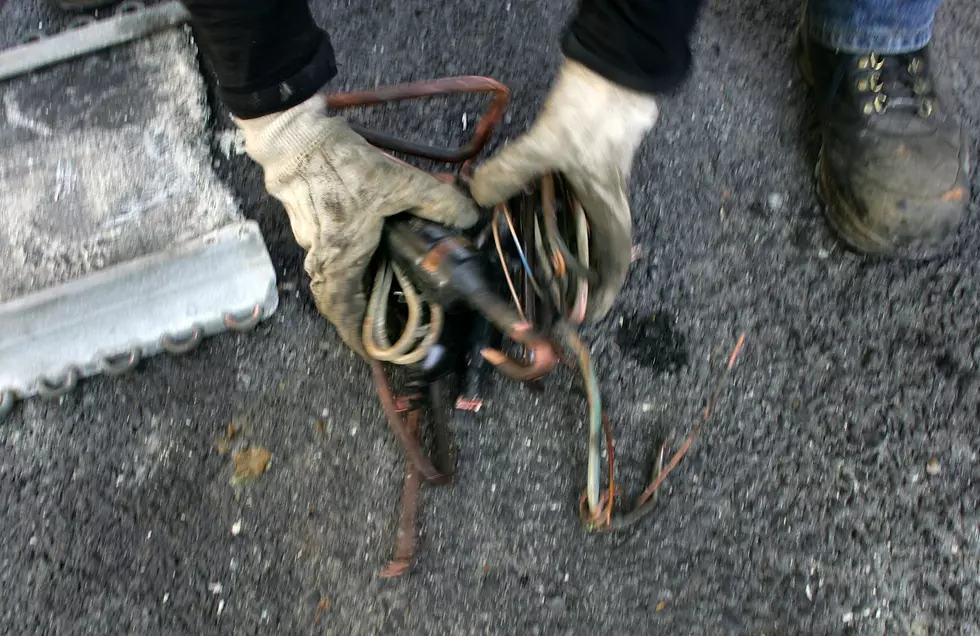 Cortland Sheriff Investigates Work Site Theft
Spencer Platt/Getty Images
Cortland County Sheriff's officials are looking for some copper thieves.
Authorities say several power tools and electrical supplies including copper wires and fittings were reported taken from a construction site on Route 221 in the Town of Willet sometime overnight Tuesday, April 6 into Wednesday, April 7.
Anyone with information about the theft should contact Cortland County Sheriff Sergeant John Gallagher at (607) 758-5562.
Residents and businesses are reminded to lock up homes and outbuildings.
LOOK: 30 fascinating facts about sleep in the animal kingdom