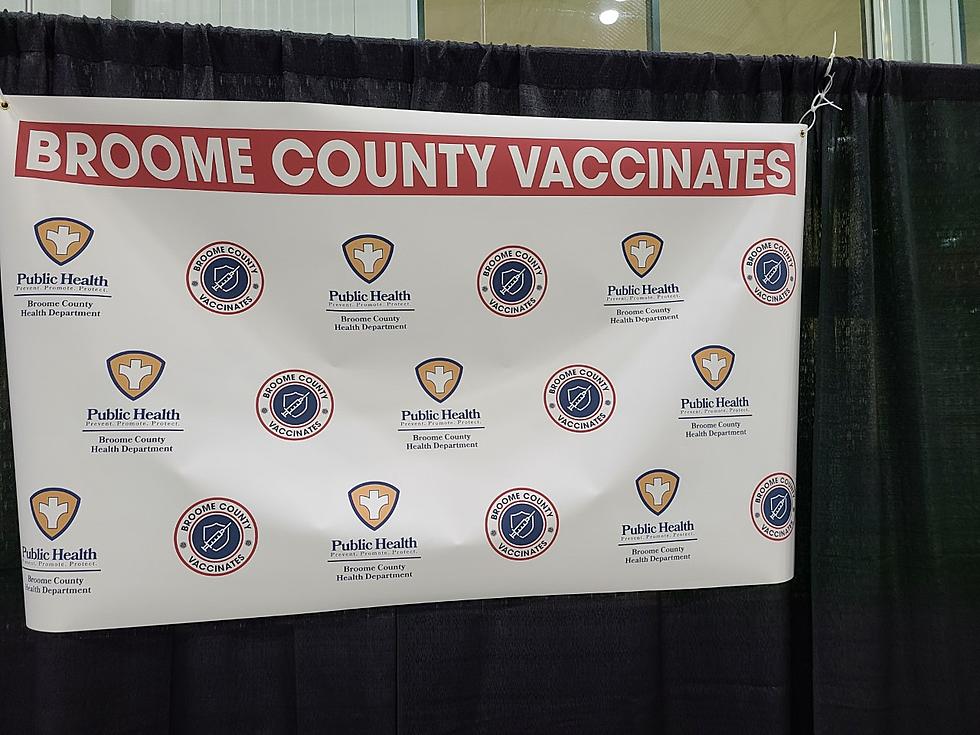 Broome Health Dept. Takes COVID Vaccine Clinics on the Road
Kathy Whyte/ WNBF News
The Broome County Health Department is taking vaccination efforts to neighborhoods for the next month.
The county still has many clinics scheduled for the health department offices on Front Street in Binghamton but other locations are being announced around Broome, many at churches.
Pfizer and Johnson and Johnson booster shots are were given February 23 at the Salvation Army on Washington Street in Binghamton.
February 24, Pfizer and J&J booster shots were scheduled to be given at the Broome County Health Department from one to 3.
Friday, February 25, the Pfizer booster and single dose of the Johnson and Johnson vaccine will be given in the parking lot of Saint Patrick's Church in the City of Binghamton from 10 a.m. to 12:30 p.m.
First dose and booster clinics are scheduled through the end of March at the Health Department, Boulevard United Methodist Church in Binghamton and the Endwell and Whitney Point Methodist churches.  For information about dates, times and locations and to register, go to www.gobroomecounty.com
Answers to 25 common COVID-19 vaccine questions
Vaccinations for COVID-19 began being administered in the U.S. on Dec. 14, 2020. The quick rollout came a little more than a year after the virus was first identified in November 2019. The impressive speed with which vaccines were developed has also left a lot of people with a lot of questions. The questions range from the practical—how will I get vaccinated?—to the scientific—how do these vaccines even work?
Keep reading to discover answers to 25 common COVID-19 vaccine questions.
CHEERS! The Best Snapshots From Binghamton On Tap 2022
Binghamton On Tap 2022 was one for the ages. Take a look at the best scenes from an AMAZING night!
TAKE A DEEP BREATH...: The 8 Worst Intersections in the Southern Tier