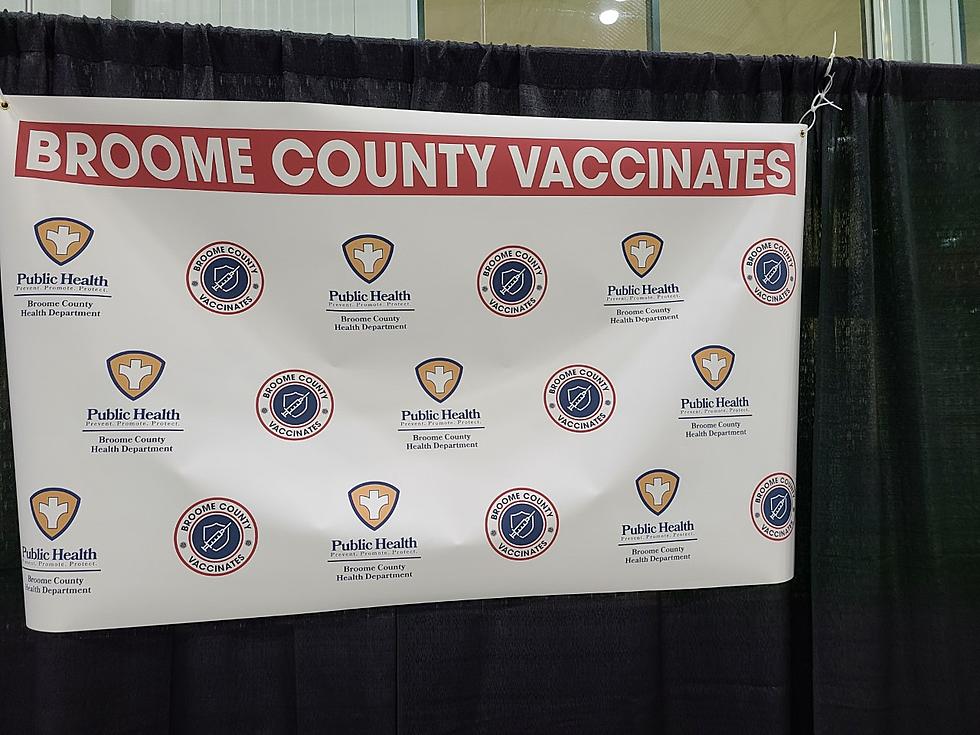 Hundreds of COVID-19 Vaccines Available in Broome County
Kathy Whyte/ WNBF News
Broome County is showing hundreds of appointments opening up for both the Johnson and Johnson single-dose COVID-19 vaccine this week and new clinics with the first dose of the Pfizer vaccine.
There are still dozens of slots available for veterans and their families for the J&J shot April 14, including a take-away dinner at American Legion Post 1700 in West Endicott. Go to gobroomecounty.com or call 778-2802 or 778-6133 to schedule an appointment.
There are also some appointments for April 13 & 14 for the single-dose Johnson & Johnson vaccine for the general public at the SUNY Broome Ice Center.  The doses were already received by the county before a drop off in shipments from the manufacturer due to a production issue.
Hundreds of appointments are open for the first-dose Pfizer vaccine at the Broome County POD at the Ice Center on the 16th, 19th and 20th.
Appointments are required.  Schedule at www.gobroomecounty.com.  People with transportation issues or who do not have access to a computer can call 211 for assistance.
LOOK: The Most Famous Actor Born Every Year