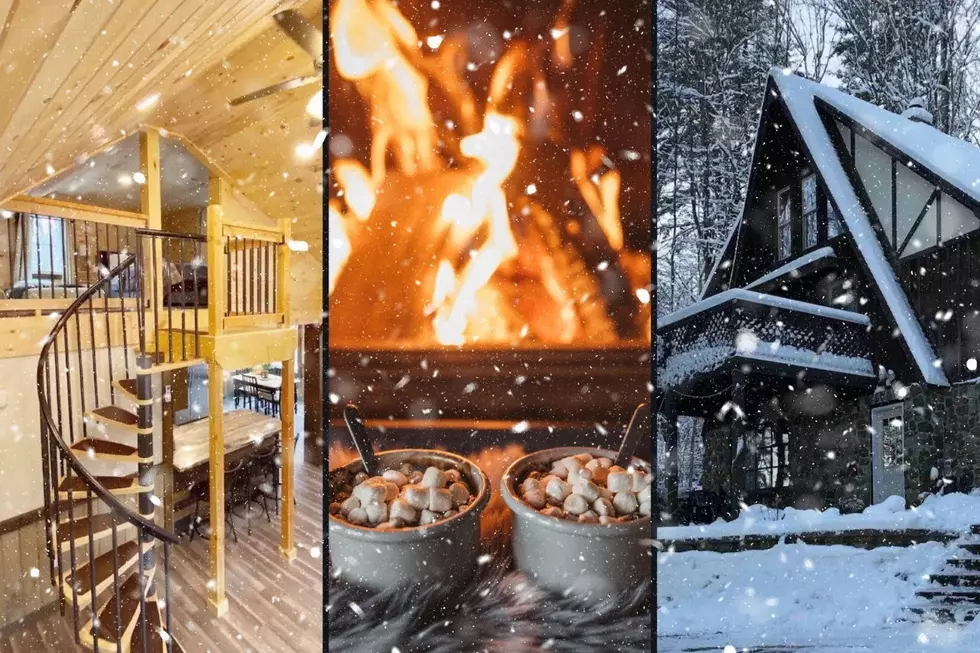 4 of the Coziest Winter Getaways from Binghamton
Naomi via Airbnb/Kelly via Airbnb/Canva
Ah, the last four months of the year are so busy. September brings us the end of the summer season, the end of vacations, the beginning of school, a two-month Halloween season, followed by a two-month or longer Christmas season, along with the Thanksgiving holiday as well.
Finally, we top off the busy four months of the year with New Year's celebrations. And then it's January 2nd. Now what? Except for the usual sports to watch if you are into sports, and that so-called holiday called Valentines Day (don't get me started on that), and St. Patrick's Day (we do look forward to the Binghamton parade), January through March in Upstate New York can be harsh, lonely, and boring. Am I right?
Well, it doesn't have to be a three-month bore-fest. What about taking a nice winter getaway? Maybe places not too far from the Binghamton area. Fortunately, there are some interesting and relaxing things to do that don't include a long trip.
I found four such local places through Airbnb that could make for a nice getaway during the winter months that are not too far away. Hot tubs, game rooms, cozy fireplaces, entertainment systems, everything you need to relax and have fun. Who wouldn't want that, especially in the dead of winter?
Take a look below at a few pictures I found of these four warm and cozy places that might just make your winter a lot less boring.
[via Airbnb]
4 of the Coziest Winter Getaways from Binghamton
4 of the Coziest Winter Getaways from Binghamton
Can You See the Beauty in This Historic Syracuse Property?
Located at 109 McAllister Avenue in Syracuse and listed for just $5,000 with the Greater Syracuse Land Bank,
this 1920s house is looking
for someone to lovingly restore it to its former beauty.
Take a Look Around the Elmira Home Once Owned by a Hollywood Star
once owned by actress and film star Jacqueline Logan as well as by the famed
bathrooms and is 4,549 square feet, sitting on just over four acres of land.
VIRTUAL TOUR: Step Back in Time at Scott's Family Resort