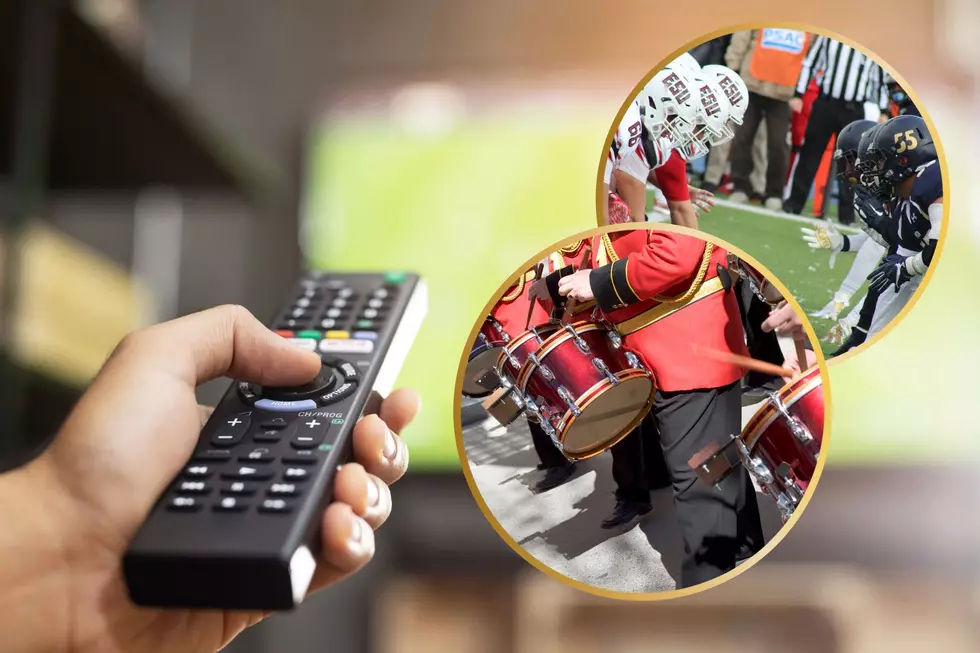 What To Watch On Thanksgiving Day In Binghamton
Canva
Welcome to November. How often have you heard, "Where has the year gone?" Yes, I have been guilty of saying that as well. But you must admit, sometimes it feels like the year has gone by fast. I guess it's just a 'getting older' thing.
November of course, brings us a major holiday, Thanksgiving, and I look forward to the day (not to mention four days off as well). It's really the only day my wife and I have a big dinner with all the trimmings, along with enough leftovers to last a week.
In addition to a great meal, I look forward to all the things to watch on television on Thanksgiving Day. Parades, specials, and football are the plan of the day for me. Maybe sneak in a nap from all that turkey putting me into a coma.
What's on TV on Thanksgiving?
So, what can we expect to watch on Thanksgiving? Here are some of the things I found that you can enjoy:
The granddaddy of all parades, the Macy's Thanksgiving Day Parade begins at 9 a.m. on your local NBC channel.
If you are into dog shows like my wife is (I admit that I do watch as well, rooting for the hound division since I have Greyhounds and a Whippet), your local NBC channel will air the National Dog Show beginning at 12 Noon, right after the Macy's Thanksgiving Day Parade.
For Football fans, Thanksgiving Day is full of excitement. This year, three games are on the schedule according to the NFL website:
The Buffalo Bills travel to Detroit to take on the Lions on your local CBS channel beginning at 12:30 pm.
The New York Giants will be in Dallas in a matchup with the Cowboys on your local Fox Channel beginning at 4:30 pm.
The Minnesota Vikings host the New England Patriots on your local NBC channel beginning at 8:20 pm.
According to the NFL website, 2022 is the Detroit Lions' 83rd and the Dallas Cowboys' 55th Thanksgiving game.
Whatever your plans are, have a great Thanksgiving.
[via My Twin Tiers, NFL]
A Road Trip to Plimoth Patuxet in Plymouth, Massachusetts Is One Trip You Won't Regret
Plimouth Patuxet in Plymouth, Massachusettes is a living museum where visitors can take a journey to the past at Historic Patuxet, the 17th-Century English Village which was home to the Pilgrims and to the Indigenous people who lived on the land before the Pilgrims arrived.
What Was It Like on the Mayflower? Step Aboard the Mayflower II To Get an Idea
Have you ever wondered what it might have been like for the Pilgrims who traveled to America aboard the Mayflower in 1620? Step aboard the Mayflower II, a replica ship and find out!