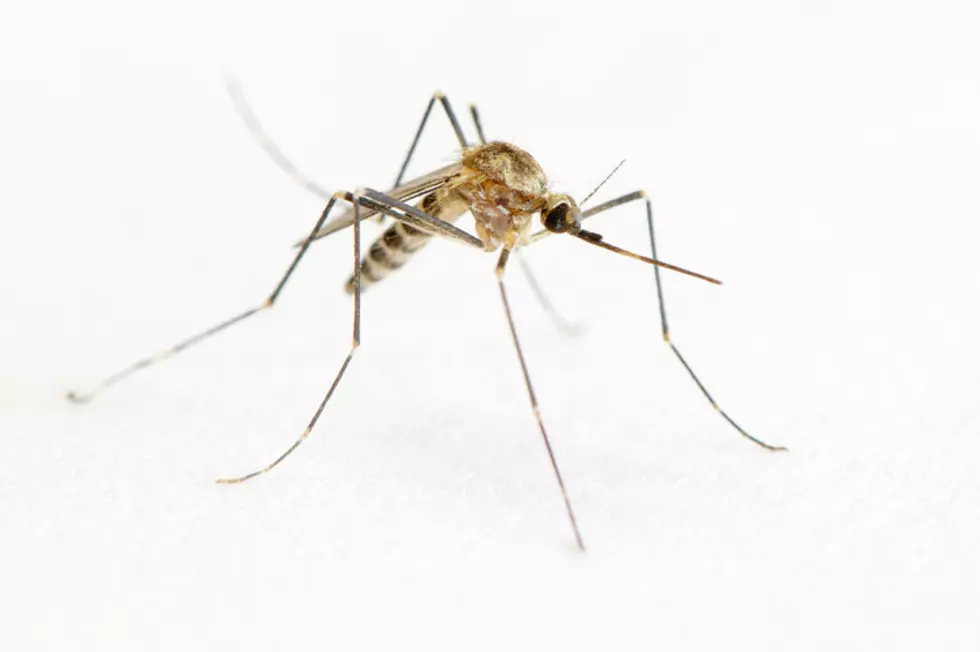 West Nile Virus Creeping Closer To The New York Border
ThinkStock
West Nile Virus first came to light in North America in 1999. It had previously only been found in West Asia, Africa, and Eastern Europe. West Nile Virus is a is a mosquito-borne disease. It's spread through a mosquito bite and can cause Encephalitis.
According to the Pennsylvania Department of Environmental Conservation, West Nile Virus has been found in several counties in the Commonwealth, some with human infections. As of this writing, the closest counties to the Southern Tier of New York State with both human and non-human activity, are Tioga, Lycoming, Lackawanna, and Luzerne.
The Mansfield, PA Borough Facebook page announced that they had a positive case in the mosquito population in the Borough. The Pennsylvania Department of Environmental Conservation has treated several catch basins to help reduce the risk.
For those of you who live in these counties or maybe attending colleges in those counties, including Mansfield University, the Mansfield Borough has a list of things to do to help protect residents on their Facebook page.
Some of those things to do include the elimination of any standing water. Mosquitoes love standing water, and these areas are optimal breeding grounds. Standing water can be found in many places including roof gutters and discarded tires. Basically, anything outside that can collect water without drainage.
The PA DEC suggests you use mosquito dunks if you can't get rid of standing water, and to use insect repellant when going out of doors where you may be around areas with standing water.
The PA DEC has a list of positive reports that includes mosquito samples by county for 2022, and you can see the list here. For a state-by-state breakout, visit the Centers For Disease Control and Prevention website. 
[via Pennsylvania Department of Environmental Conservation, Mansfield Borough Facebook, Centers For Disease Control and Prevention website]
Seven Ways to Fight Off Ticks Using Rosemary
The Four Most Expensive Homes for Sale in Binghamton
Five Things That Are Shaving Time Off of Your Life Expectancy