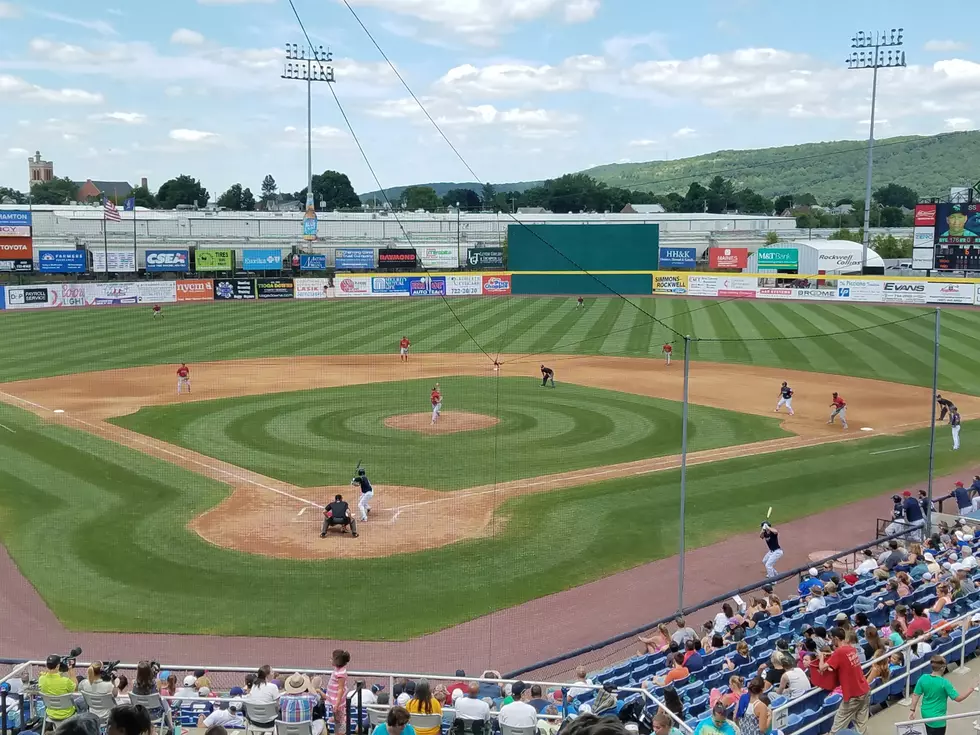 We Will Have to Wait Even Longer to See the Rumble Ponies
Jim Free Photo
In a press release obtained by 99.1 The Whale, the Rumble Ponies stated that Minor League Baseball made the decision following guidance from the CDC and health officials.
Enter your number to get our free mobile app
The press release quoted Binghamton Rumble Ponies General Manager John "J.B." Bayne as saying;
We remain committed to our fans being provided the opportunity to create memories with their family and friends at NYSEG Stadium in 2020. Our staff continues to worktowards a solution for reopening the ballpark this summer. When the season starts we will ensure staff, players and fans are given the opportunity to enjoy America's past time in a safe environment.
Today's announcement comes just weeks after The rumble ponies and Minor League Baseball announced That the Double-A All-Star Game that was supposed to be played at NYSEG Stadium here in Binghamton this July would be canceled due to scheduling issues making up postponed games once the season is allowed to begin.
The press release also indicated that the games impacted by the delay may be made up at a later date.
On a personal note, like everyone else in the world, I can't wait for all of this to be behind us. I really enjoy going to the Rumble Ponies games. It's an awesome way to spend a warm summer night with friend and family. Enjoying a cold beer, awesome food, and a bag of peanuts, while watching the future stars of Major League Baseball.
The Rumble Ponies staff always keeps you entertained with great content between innings. Whether it's trvia on the big screen, kids running the base path cleaning the bases with a tooth brush, or the "Spiedie Races", it all makes for a great night.
I can't wait to actually get out to enjoy a game this year.
18 Greatest Binghamton Mets