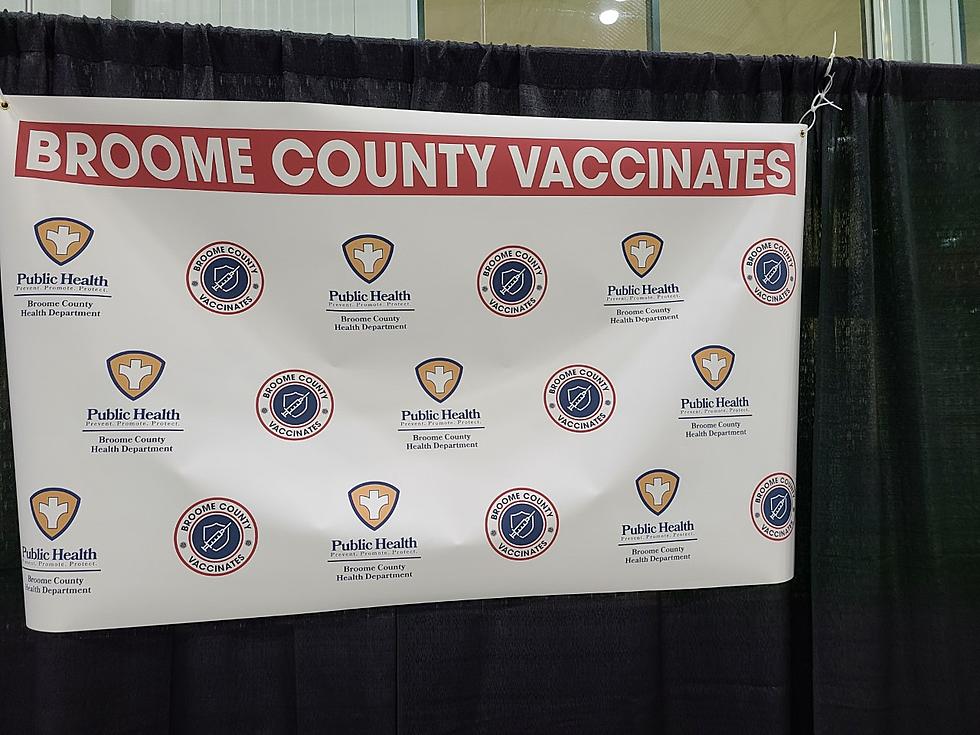 Walk-ins Welcome at SUNY Broome COVID-19 Vaccination POD April 29
Kathy Whyte/ WNBF News
Walk-ins are welcome April 29 at Broome County's COVID-19 vaccination clinic at the SUNY Broome Ice Center delivering both the first dose of the Moderna and the single-dose Johnson and Johnson vaccine.
During his weekly briefing on the coronavirus pandemic, County Executive Jason Garnar said the county is making plans for moving away from the mass vaccination formula in favor of more community distributions in schools and businesses.
Garnar says he expects to have an announcement in the next few weeks regarding the future look of vaccination efforts.
About 46% of Broome County's population has gotten at least the first dose of the vaccine.
Meanwhile, hundreds of doses of vaccine are available April 29 at the Ice Center with or without an appointment between 9 a.m. and 6 p.m.  Moderna and J&J vaccines are only available for people age 18 and older while the Pfizer vaccine can be given to 16 and 17-year-olds.  Walk-ins of all ages are also welcome at the New York State vaccination site at the former Gannett building next to the Walmart in Johnson City.
Chenango County is holding a COVID-19 vaccination clinic May 6 at the McDonough Fire Department from 1 to 3 p.m.  Make an appointment at www.co.chenango.ny.us
Five Mistakes You Might Be Making With Your Face Mask