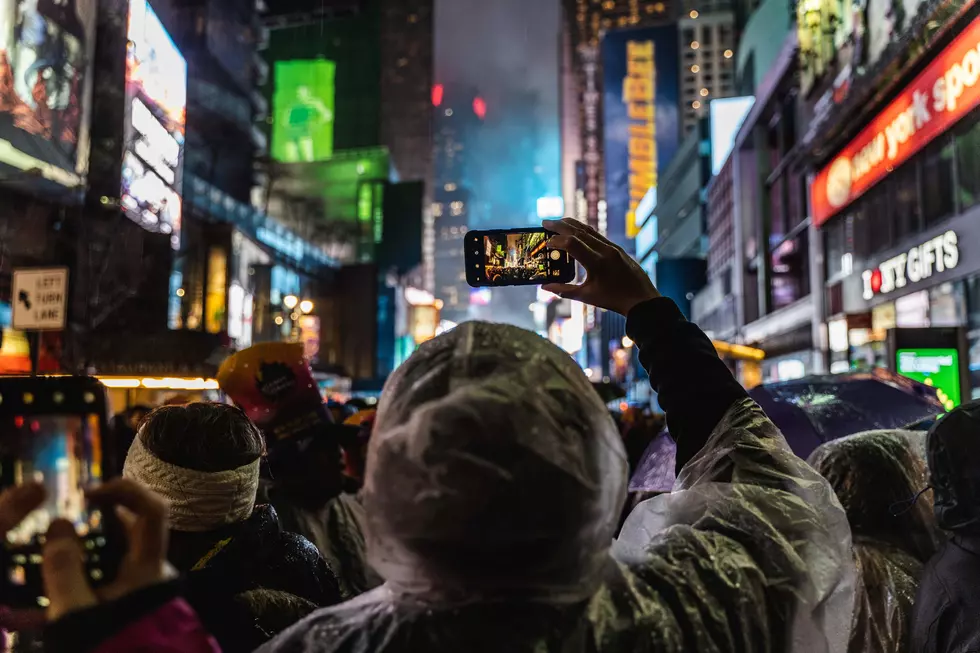 Most Unique New Year's Eve Drops In New York & Pennsylvania
Photo by Luo Lei on Unsplash
New Year's Eve 2022. It's going to be here quicker than you may think. For some of us, we can't wait, hoping for a better 2023. But we say that every year at this time, right? Oh well, we can only hope.
One of the most popular things about New Year's Eve is the ball drop. And when we think about a New Year's Eve ball drop, we think about Times Square in New York City. Well, sure that's the most famous one, but certainly not the only one.
Every state has a few cities that do their own thing, and it's not necessarily a ball drop. Some have a theme to their ushering in the new year. Some 'drop' something, and some 'raise' something to ring in the new year.
According to Wikipedia, in 2020, Rochester, NY had a keg drop for New Year's Eve, and Watertown, NY did a beach ball drop. And, the Commonwealth of Pennsylvania has more New Year's Eve drops (and raises) than any other state. I counted over 50. Here are a few interesting New Year's Eve traditions from New York State and Pennsylvania:
Binghamton Ball Drop
The ball drop in Binghamton was held on State Street, and I think was pretty impressive, capped off with a nice fireworks display. This is from 2016.
Dropping a Guitar on New Year's Eve?
The Niagara Falls Hard Rock Cafe used to have a Gibson Guitar drop on New Year's Eve. Not sure it still happens. Cool idea though.
Syracuse Orange Ball Drop
Okay, this video from several years ago was interesting. Hanson was on stage and the countdown ended before the ball completed its drop. Oops.
Hersey Kiss Drop...or is it a Hersey Kiss Raise?
In Hershey Pennsylvania, what would you guess for a New Year's Eve drop? Well, of course, a Hershey's Kiss. A 300-pound Hershey Kiss. Well, we're told it really isn't made of chocolate. And it's not really a drop, rather this huge Hershey Kiss is raised 3 stories in the air to countdown to the new year.
Usher in New Year's Eve with Bologna?
How about a Lebanon Bologna drop on New Year's Eve? Most definitely in the town of Lebanon, Pennsylvania, home of the Lebanon Bologna. Full disclosure, I had never tried Lebanon Bologna until recently. Gotta say...I love the taste!
Who Drops a Pickle on New Year's Eve?
Really? Does a Pickle drop usher in the new year? Yes, that's a fact in Dillsburg, Pennsylvania. The reason for a pickle drop? Well, pretty much it's just because of the town name, founded by Matthew Dill. According to the York Daily Record, Dillsburg was built on distilling whiskey, not making pickles.
Dropping A White Rose in York, PA
In York Pennsylvania, they drop a single white rose on New Year's Eve to ring in the new year. Not sure the reason for it. I'm sure there is one, though.
Ever Seen A 400 Pound Peep?
If you are in Bethlehem, Pennsylvania on New Year's Eve, you will. This town is the home of the famous Peeps Marshmellow Candies.
[via York Daily Record, Wikipedia]
Five Really Cool Facts About Reindeer