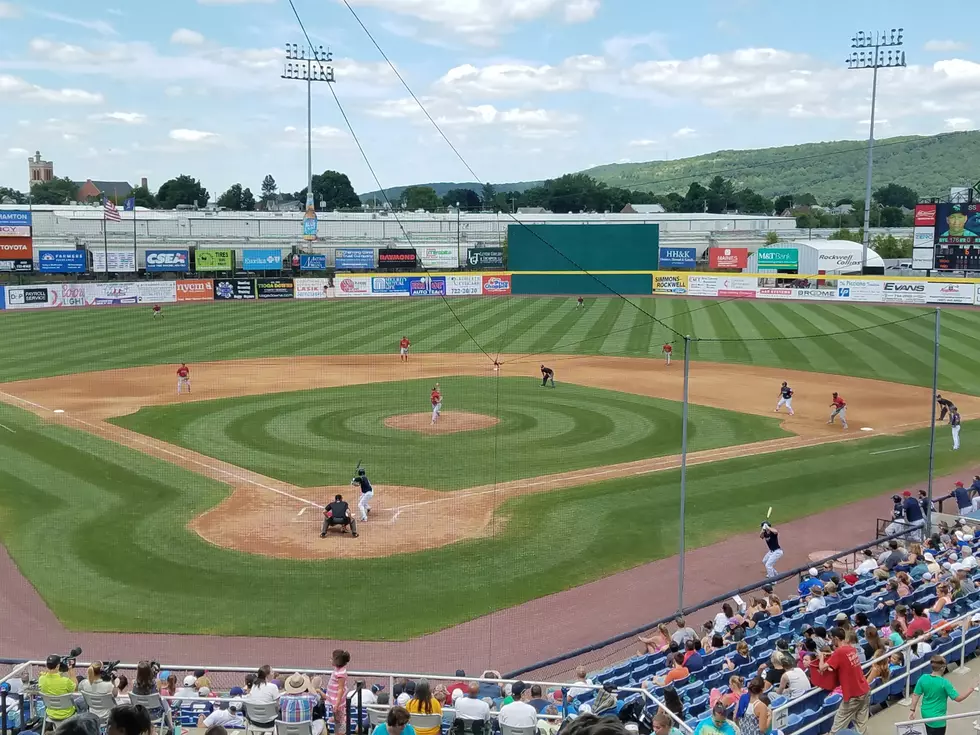 This Weekend Would Have Been the End of the Binghamton Rumble Ponies Season
Jim Free Photo
If it wasn't for the Coronavirus the Binghamton Rumble Ponies would be wrapping up their 2020 season this year over the Labor Day Weekend. If the team had made the playoffs, they would have played for a couple of extra weeks.
Their season was postponed before it started due to the Coronavirus pandemic. And for months it was up in the air as to when the season would start if it was to start at all. Obviously it never happened. This year would have been a huge year for the Binghamton Rumble Ponies too as they were set to host this year's Eastern League All-Star Game.
Personally I missed going to NYSEG Stadium to watch games this year. Especially the Townsquare Media Lunch at the Ballpark Day. On the day that the Rumble Ponies usually hosts their "Splash at the Park", or whatever they call that day, they play a day game and hose down all the school kids in the crowd. That's usually the day that the company that owns 99 1 The Whale, treats us and the people that work at our sister stations to a day at the ballpark. We end up getting one of the luxury boxes loaded with food and drink. It's a great way to interact with your coworkers away from work.
Enter your number to get our free mobile app
Some of our coworkers show up, eat lunch, watch couple innings of baseball, and then go back to work. But being that I do the morning show, I usually get to the ballpark, eat lunch, and enjoy the entire game.
I definitely missed minor league baseball this year. Hopefully the Rumble Ponies will be back again in 2021.
18 Greatest Binghamton Mets