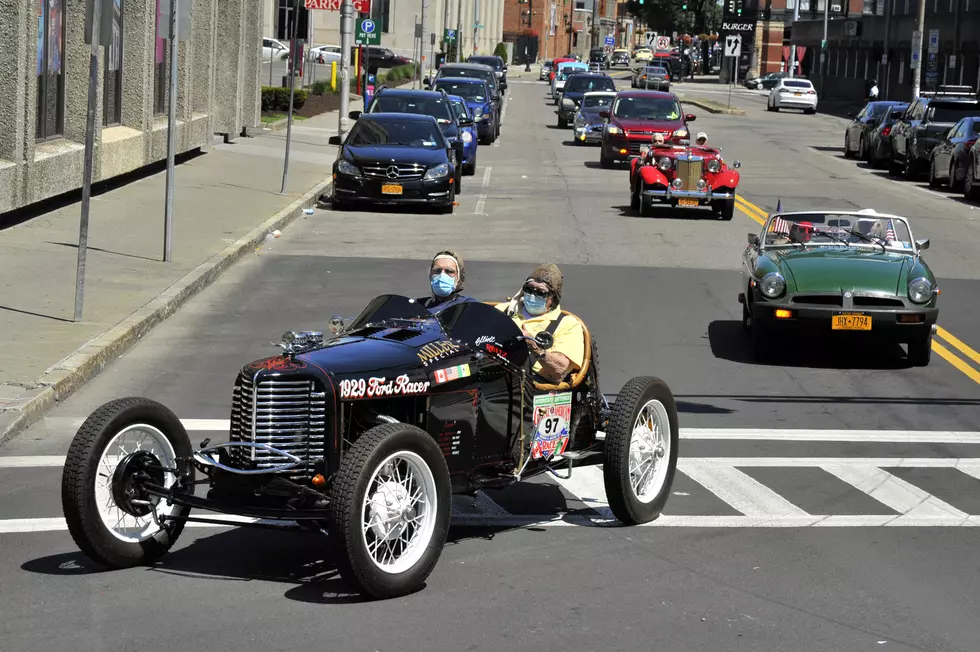 The First Sock Out Cancer Parade Rocks Downtown Binghamton
Angelo Lisuzzo
Hundreds of automobiles of different models, years, colors and sizes traveled through the streets of the triple cities yesterday in support of the Sock Out Cancer program.
COVID-19 pandemic has shut down most of the events we enjoy each year and left us wondering when we will be able to gather as a community once again.
On Sunday a group from our community staged a car parade that began from the Chenango plaza on the north side of Binghamton and traveled over 9 miles down main street to Vestal.
All vehicles were welcome with a $10 registration fee with all proceeds going to Sock Out Cancer a program through Lourdes and UHS to help cancer patients with medical costs during treatment.
Enter your number to get our free mobile app
Each registered person received a pair of sock out cancer socks that have become the symbol for those who donate to the fund.
I spoke with Bob Connelly and Ron Hills on WNBF's Binghamton Now last week, Connelly said "I wanted to find an alternate way to help our community while maintaining a safe environment for the participants."
I think the parade was a great way to give people a sign of unity, and hope that this pandemic will be over and we will be able to enjoy our community functions once again.
I want to say thank you to Bob Connelly, Ron Hills, and special thank you to Bruce Boyea of Security Mutual for his incredible support for the Sock Out Cancer program.
To all who participated and attended, a special thank you!
Self-Care Practices During Covid-19