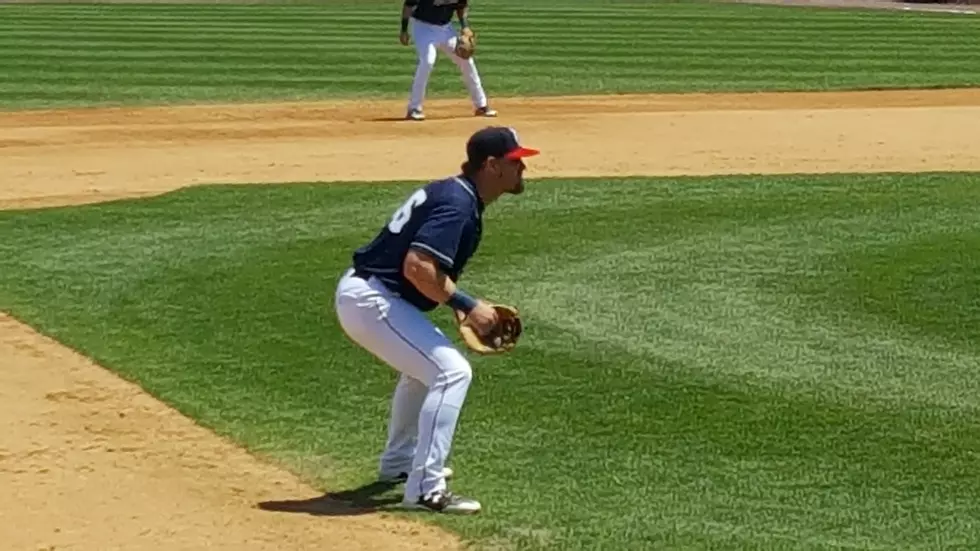 Ponies Even Series With Hartford With A 3-2 Victory
WNBF News/Roger Neel Photo
After breaking even at Home against the Erie Seawolves, the Rumble Ponies evened the series with the Yard Goats on the road last night with a 3-2 win.
The Binghamton Rumble Ponies have been playing 500 ball in July, they are 10 -10 over the past 3 series and the first two games of their current six game road trip in Hartford.
Binghamton got off to a 2-0 lead night in the fifth inning with runs from Luis Carpio and Matt Winaker, off RBI's from Winaker and Jake Mangum.
Hartford started a rally in the sixth off a sacrifice fly that cut the deficit in half 2-1, but Binghamton's Nick Meyers corked one out of the park in the seventh and the Ponies were up 3-1.
The Yard Goats would lead off the seventh with three straight singles, but only scored one run on another sacrifice fly to make it 3-2.
Binghamton's Bull Pen came through as relief pitcher Eric Orze retired six of seven batters striking out five over the last two innings for the save.
Game three of the six game road series continues tonight at Dunkin Donuts park in Hartford with a 7:05p start.
The 15 Worst Remakes In Movie History
Top 30 American Classic Rock Bands of the '70s