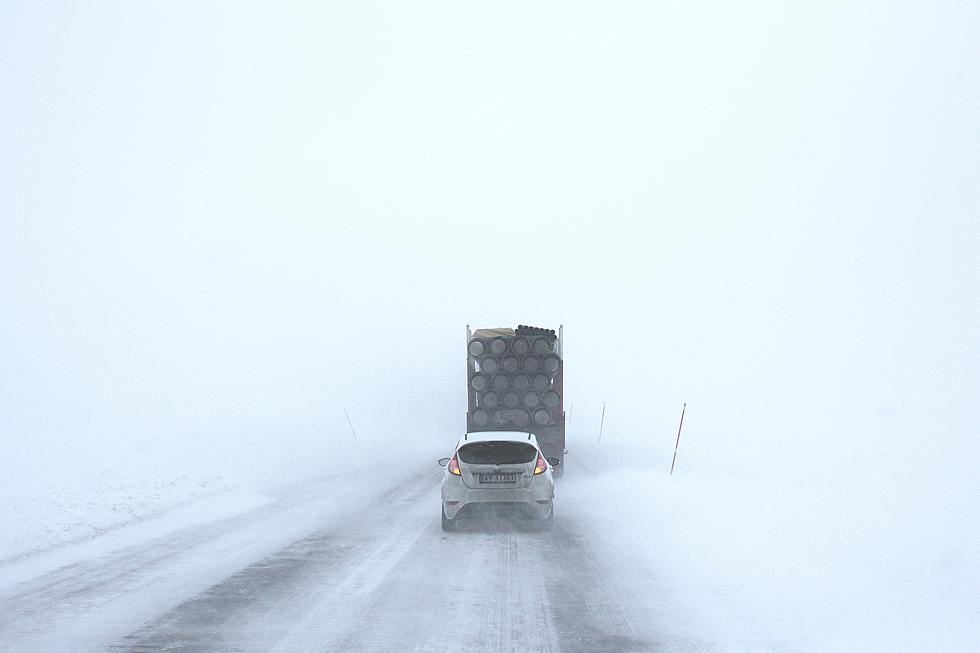 The First Measurable Snow Has Arrived – Tips To Be Safe During A Snow Squall [VIDEO]
Photo by Rémi Jacquaint on Unsplash
So, for those of you who had a bet as to when the first measurable snowfall will occur, the answer was Tuesday, November 2nd, according to the National Weather Service at the Binghamton Airport.
I read on social media site last night reports of a dusting to light snow from some of my friends and relatives who live on higher elevations like hilltops. Down here in the valley, we escaped any of the white stuff which is fine for me.
I know it's just a matter of time before those of us who live in the valley areas of the Southern Tier of New York and Northeastern Pennsylvania will get to experience a winter wonderland. Not looking forward to it, though.
Speaking of winter weather, do you know how to handle a vehicle when a snow squall suddenly hits while you are on the roadways?  The National Weather Service advises that when a snow squall warning is issued, the right thing to do is delay your travels, or if you are driving in an area of the warning, exit the highway as soon and as safely as you can. Let the snow squall pass before resuming or beginning your travels.
A snow squall can pop up quickly, causing near to complete vision of the roadway and very slippery conditions. Check out this video taken by William Van AAckenon from the National Weather Service Facebook page, showing how dangerous driving in a snow squall can be.
via National Weather Service Facebook
Waking Up To A Huge Snowstorm In The Twin Tiers
LOOK INSIDE: Couple Transform Old School Bus Into Cozy Home
The Five Most Confusing Traffic Mergers in Binghamton