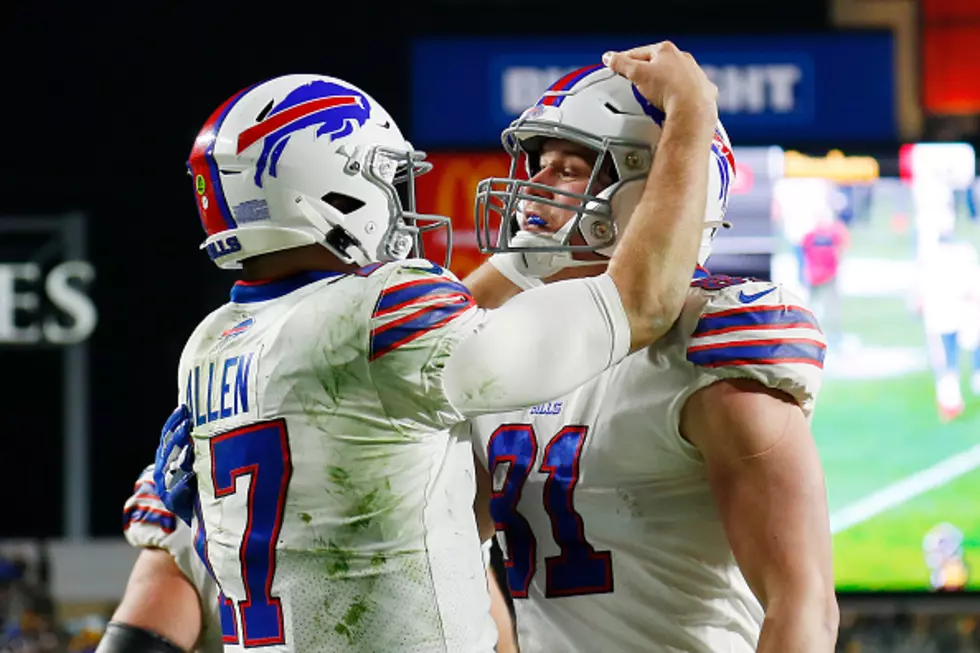 The Bills Clinch Playoff Berth in Sunday Night Nailbiter [VIDEO]
Getty Images
It was a surreal feeling on Sunday night. It was already a feeling Bills fans weren't used to, since they hadn't played on Sunday Night Football in 12 years. But winning the game? That's special and it also clinched the Bills a playoff spot!
Enter your number to get our free mobile app
The Bills beat the Pittsburgh Steelers, 17-10 on Sunday to clinch a postseason berth, and it was a nail-biter. The Bills had to regain the lead 17-10 after falling behind 10-7 in the second half.
The player that made the greatest impact was Pro Bowl-worthy cornerback Tre'Davious White, who intercepted Steelers quarterback Duck Hodges twice, including a crucial interception when the Bills were trailing in the third quarter.
Here's a list of things the Bills accomplished by winning on Sunday Night Football:
Clinched a playoff berth this season
Second playoff berth in 20 years
First 10-win season in 20 years (1999)
First regular season victory in Pittsburgh since 1975
First win on Sunday Night Football for the Bills since 2000
The Bills also clinched at least the number five seed in the AFC playoffs. They still have an outside shot at the division title -- if they win their last two games and the New England Patriots lose their last two (they play head-to-head next Saturday at the Patriots).
Odds are, they will be traveling to Houston, Tennessee or Kansas City for the first playoff game...
It's a good time to be a Bills fan. This season has simply been magical. GO BILLS!