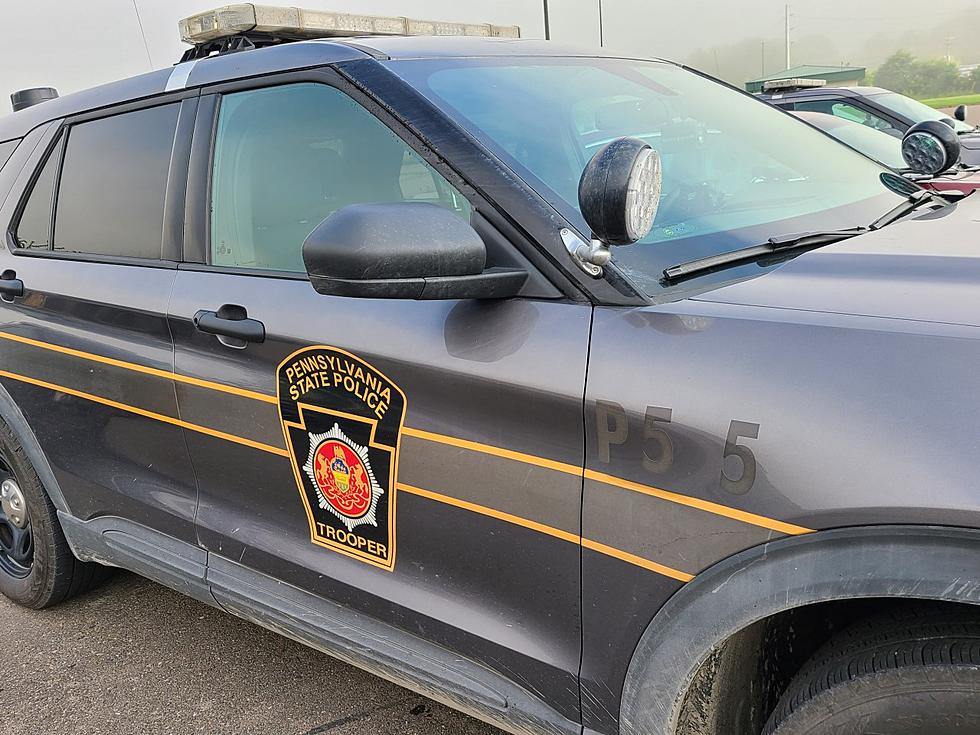 Speed Cited in Serious Susquehanna County Crash
Kathy Whyte/ WNBF News
Speed is being looked at as a factor in a crash in Susquehanna County last weekend that sent a driver from the Philadelphia area to the hospital with serious injuries.
Pennsylvania State Police say 21-year-old Josiah Noakes of Phoenixville, Pennsylvania was driving on Fair Hill Road in Harford Township at around quarter after 11 Sunday morning, June 19 when he left the road while illegally passing another vehicle and crashed into an embankment and a pole.
Troopers say Noakes was taken flown to the Community Medical Center in Scranton with what where suspected to be serious injuries. His condition was not available.
The investigation is continuing but a news release indicates Noakes will be charged with driving his Ford Focus at an unsafe speed.
SAY WHAT? The Most Mispronounced Pennsylvania Names
VIRTUAL TOUR: Step Back in Time at Scott's Family Resort
New York State's Invasive Plants To Be On The Lookout For
These seven invasive plants have become a nuisance to the wildlife and people living in New York State. Learn more about them and how to remove them at the New York State Department of Environmental Conservation
here
.