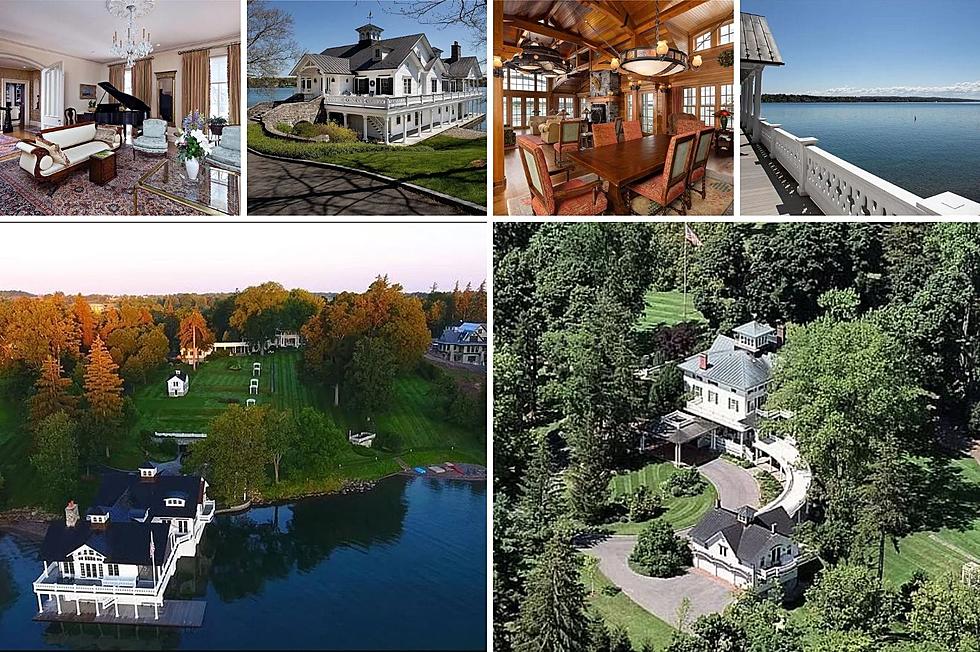 See Binghamton Area Businessman's Record Setting Purchase In Skaneateles, New York
Linda Roche, Howard Hanna Real Estate Services via Zillow
When you say the name "Adam Weitsman" so many things come to mind. He's a very successful businessman from the Southern Tier. He was born, raised, and graduate from Owego New York.
He's the owner and CEO of Upstate Shredding - Weitsman Recycling and has won the "Scrap Company of the Year award" by American Metal Market twice. He bought the former Davis College campus and has leased it out to a production company for a movie project.
He's done so many things and we can add something new to the list. Adam Weitsman has set the record for the highest price paid for a single estate in Upstate New York in at least the last decade according to Syracuse.com...which is as far back as the state electronic records go.
Here's how it happened: Bruce Kenan (partner in Destiny USA) has sold his Skaneateles Lake estate to Weitsman for over 13 million, which is the highest sale of residential property ever in Onondaga County.
This sale includes three properties on Skaneateles Lake estate for a total of $13.1 million dollars. Kenan's estate includes a 154-year-old mansion known as "The Mingo Lodge" that he bought over 40 years ago.
It includes a guest house, underground garage, and boathouse. Weitsman already has more than a 12,000-foot mansion just up the road that he built 11 years ago. He told Syracuse.com, that he always loved Kenan's property and he hopes to eventually give it to his daughter someday.
Weitsman said he will lease the main house back to Kenan and he will continue to live here.
Take A tour of the property below:
Take A Tour: Adam Weitsman's Record-Setting Skaneateles Lake Purchase
Binghamton business icon Adam Weitsman has added to his real estate portfolio with the single largest property purchase in Onondaga history: a $13.1 million sale of three properties sitting on Skaneateles Lake. Take a look around!
Dare To Look Inside? 'The Conjuring' House Is Listed for $1.2 Million and Comes With Free Ghosts
Rumored to be haunted by Bathsheba Sherman, who lived in the house in the 1800s, The Conjuring House is one of the most well-known haunted houses in the entire United States and it just so happens to be for sale.
Look Inside Binghamton's "Witch House"
Listed with Warren Real Estate of Greater Binghamton for $95,000, this home at 310 Conklin Avenue in Binghamton is one of the area's oldest homes and is called the "Witch House" by people in the neighborhood.