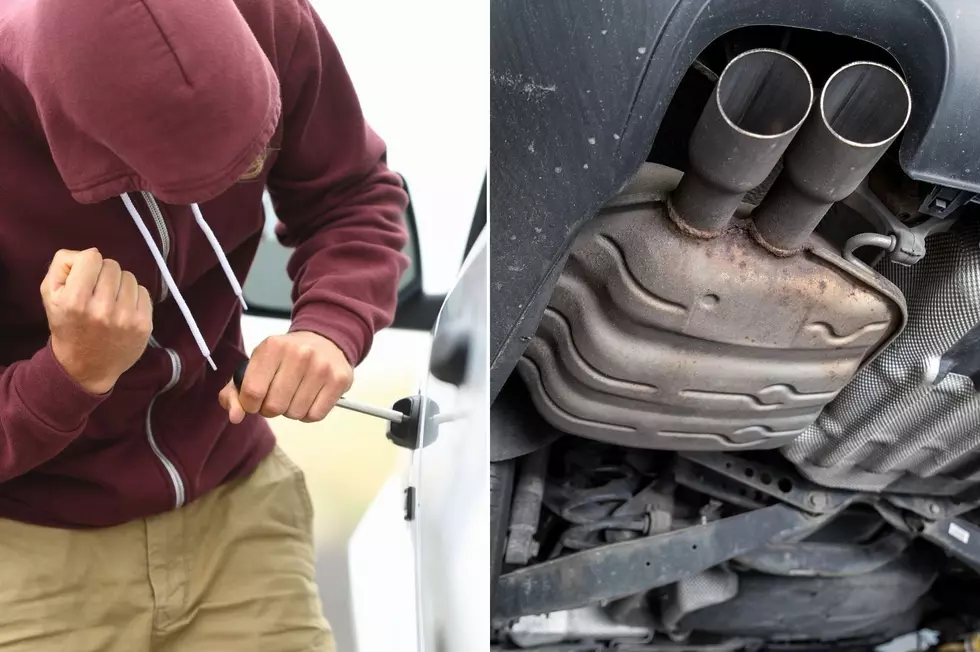 Rochester Couple Arrested for Catalytic Converter Thefts
Canva.com
Authorities announced that a Rochester Couple was arrested this week in connection with the theft of 17 catalytic converters from Drivers Village Auto in Cicero, New York.
New York state Police announced that Brittany Hollaert and Vasiliy Maksimchuk of Rochester, New York were arrested following an investigation into the theft of 17 catalytic converters from vehicles located at Driver's Village Auto located in Cicero, New York. State Police estimated that the damage caused by Hollaert and Maksimchuk to the vehicles is over $50,000. The press release also noted that both suspects were involved in several other similar thefts throughout the Rochester area as well.
Hollaert was arraigned and issued an appearance ticket for the Town of Cicero Court and Maksimchuk was transported for centralized arraignment at the Onondaga County Justice Center.
Catalytic converter thefts have been on a drastic rise in recent months. In a previous article on WNBF, we noted some of the reasons for the increase and what steps authorities were taking to stop them. According to DMV Commissioner Mark Schroeder, the rise in thefts is due to a rise in the value of the raw materials in the catalytic converters, specifically Rhodium, Palladium and Platinum. The increased value in those precious metals is the reason that thefts have jumped from 1,200 in 2018 to over 14,000 in 2020.
Authorities have come up with some ideas in an effort to deter the thefts, including etching a serial number onto each catalytic converter to quickly identify what car a stolen one is linked to, but there aren't any strategies on the table currently to prevent the crimes from happening entirely.
25 Easy Ways To Protect Your Home and Possessions From Thieves
These 25 New York Towns Rank Very Best for Raising a Family
Looking for the best place in all of New York state to raise your family? When a town receives a high ranking from
Niche
, it means that the town is attractive for families because it has good schools and is a safe community. These are the top-ranked towns for families.