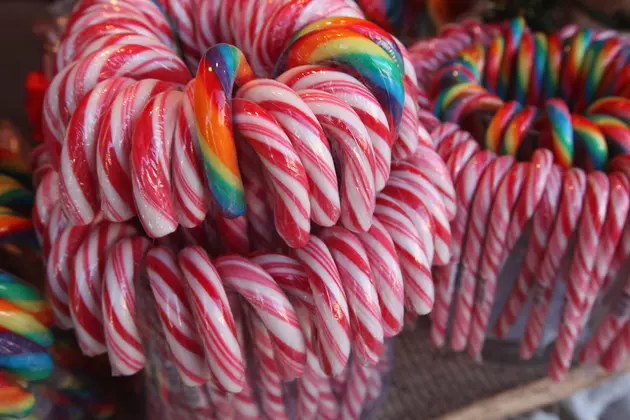 Principal Bans Candy Canes Because the "J" Is for Jesus
Sean Gallup / Getty Images
What do you think of when you see a candy cane? I think of a peppermint candy with a hook on top that hangs from Christmas trees. If I didn't celebrate Christmas, I would think of it as a peppermint candy.
A school principal in Nebraska named Jennifer Sinclair, according to Newsweek, was placed on administrative leave after sending a memo to her staff about banning Christmas items from the school.
Some of the banned items included; using items that have red and green colors, singing Christmas carols, and candy canes because as Newsweek quoted her as saying, "historically, the shape is a "J"  for Jesus". Her memo went on to say that the color red at Christmas refers to the blood of Christ and the color white would be a symbol of his resurrection.
Other items banned from the school according to her memo were Christmas music, making Christmas ornaments as gifts, Santa Claus, and Christmas trees.
According to Newsweek, a spokesperson for the Elkhorn Public School District said the memo did not reflect the school district's policy. As of this morning, Newsweek is reporting that principal Sinclair has been placed on administrative leave.
The school has official rules which are posted online that state that Santa and Christmas trees, as well as other decorations, are permitted as teaching aids as long as they do not disrupt the teaching of the students.
Personally, I am getting fed up with people going overboard to be politically correct. I think people are grasping at straws and trying to hard to please everyone. Which we all know is impossible.