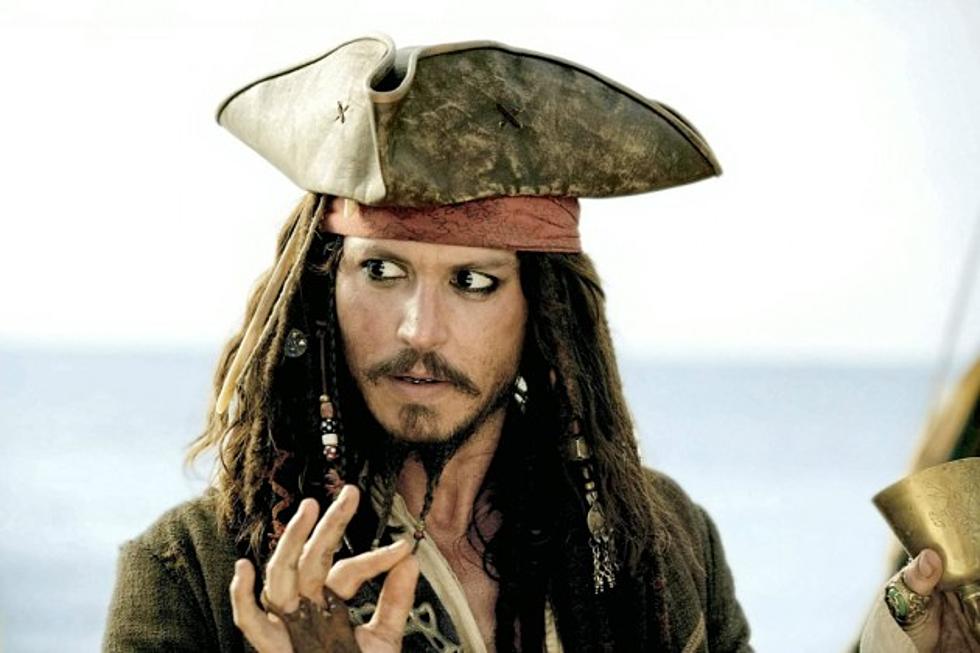 'Pirates of the Caribbean: Dead Men Tell No Tales' Plot Synopsis Revealed as Filming Begins
Disney
After years of false starts and delays, Pirates of the Caribbean: Dead Men Tell No Tales finally began filming in Australia yesterday. And that's not a moment too soon for the franchise's star, Johnny Depp, who hasn't headlined a hit since 2011's Pirates of the Caribbean: On Stranger Tides. So, this brings up two important questions. First, will a fifth Captain Jack Sparrow adventure resuscitate Depp in a post-Mortdecai world? Secondly, can new directors Espen Sandberg and Joachim Rønning inject new life into a series that ran out of steam two movies ago?
We'll have to wait a few years to find out for sure, but if the new official plot synopsis in any indication, Dead Men Tell No Tales is really going to be more of the same. It has everything you'd expect at this point, including a mystical MacGuffin and a supernatural pirate foe played by a really good actor seeking a really fat paycheck. In this case, the role of Magical Pirate Who Also Happens To Have A Vendetta Against Captain Jack is filled by the great Javier Bardem, who has had plenty of experience playing villains in everything from No Country For Old Men to Skyfall. Here's that official synopsis:
Thrust into an all-new adventure, a down-on-his-luck Captain Jack Sparrow finds the winds of ill-fortune blowing even more strongly when deadly ghost pirates led by his old nemesis, the terrifying Captain Salazar (Bardem), escape from the Devil's Triangle, determined to kill every pirate at sea...including him. Captain Jack's only hope of survival lies in seeking out the legendary Trident of Poseidon, a powerful artifact that bestows upon its possessor total control over the seas.
Strangely, neither the synopsis or the official press release make mention of Orlando Bloom's Will Turner, who was supposedly making his return to the series after sitting part four out. However, it does confirm that Geoffrey Rush is returning as Captain Barbosa (a character who is a far more welcome sight than Captain Jack these days) and mention newcomers Brenton Thwaites and Kaya Scodelario, who are playing unknown characters. Actually, those two are probably playing the Boring Normal People Who Fall In Love, who exist solely to give the plot some structure while Depp and Rush mug at each other while firing cannons at ghosts.
If we sound a little cynical ... Well, can you blame us? International box office success aside, On Stranger Tides is a terrible movie that showcased a tired franchise running on fumes. The fact that this movie sounds like more of the same is worrisome. It gives us no pleasure to dread a movie that is still two years away. Still, Rønning and Sandberg are an interesting choice to helm this, having directed the nautical adventure Kon-Tiki. If anyone can inject some life into this thing, it's the presence of fresh blood behind the camera.
Pirates of the Caribbean: Dead Men Tell No Tales is scheduled to open on July 7, 2017.