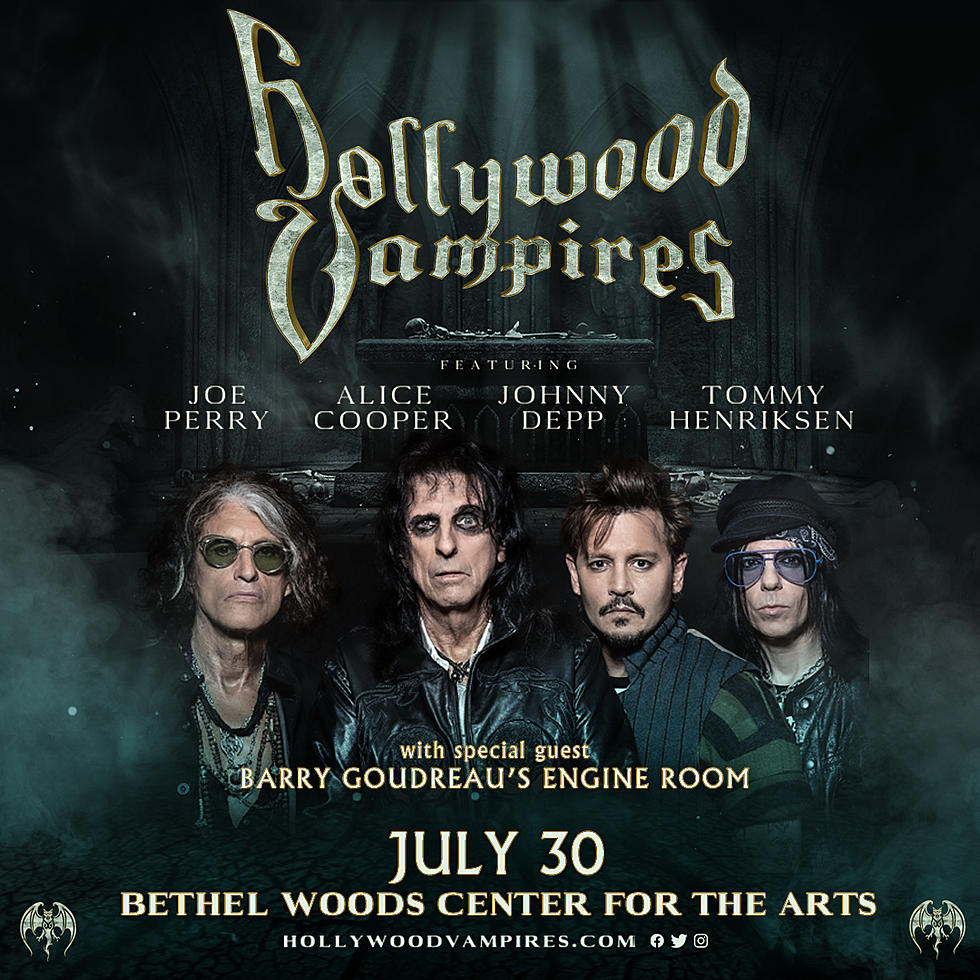 Enter To Win Lawn Tickets To See The Hollywood Vampires At Bethel Woods
photo provided by Bethel Woods
And the 2023 concert season continues to roll on! If you have heard of the Hollywood Vampires, you know this is a band with a few famous people in it.
Let's see, there's Joe Perry, Alice Cooper, Tommy Henriksen and Johnny Depp. Now that's quite a lineup of superstars. Joe Perry of course is famous as a founding member of Aerosmith, Alice Cooper is well, Alice Cooper.
Tommy Henriksen is a pretty important guitarist, bassist and songwriter in the music world, and Johnny Depp, well, is an actor known for leading roles in many blockbuster movies, but his talents also spill into the music world as well, and he's a pretty damn good musician, rocking the guitar on stages all around the world.
Yep, this is a supergroup, and they rock the stage. As a matter of fact, they are rocking stages all around the world currently, and will be making a stop at Bethel Woods Center for the Arts in Bethel, New York on Sunday July 30th.
Now, here's a show that you surely want to add to your list of concerts to attend this summer. And as luck would have it, we have a few lawn tickets that could become your ticket.
Enter below for the chance to score a pair of lawn tickets to the show. On Thursday July 27th, 2023, we'll randomly draw six (5) winners of two (2) lawn tickets each to the concert. Entry deadline is 11:59 pm on Wednesday July 26th, 2023.
NOTE: If you win, someone will reach out to you and let you know. A valid email is required as tickets will be transmitted via email, so double-check that the address you enter is correct! Standard contest rules apply. One entry per person - enter more than one time won't increase your chances of winning.
35 Famous People With Ties to the Binghamton Area
14 Women From Binghamton Who've Made Their Mark on the World
KEEP SCROLLING: Balloons of Spiedie Fest Past