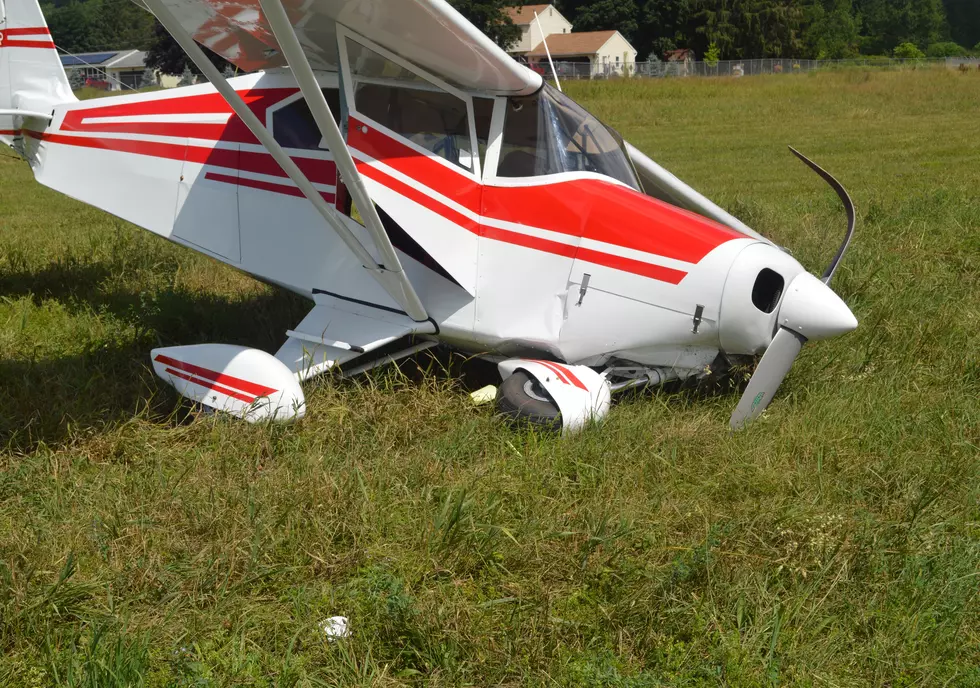 Pilot Injured in Plane Crash at Cortland County Airport
Photo: Cortland County Sheriff's Office
One man was hurt when a single-engine aircraft went down in a field shortly after taking off from the Cortland County Airport.
Authorities say the pilot of the plane sustained leg and back injuries in the crash that happened shortly before 10 a.m. Monday.
According to the Cortland County Sheriff's Office, the pilot and co-pilot reported windy conditions and decided to land in a field west of the runway on the airport property in Cortlandville.
The pilot and co-pilot were not able to control the plane. The aircraft skidded in the field before coming to a stop.
Investigators did not release the names of those on the aircraft. They said the pilot was being treated at Cortland Regional Medical Center for injuries that were not believed to be life-threatening. The co-pilot was not hurt.
The airport was closed for about three-and-a-half hours before the plane was removed and the runway reopened.
The sheriff's office and the Federal Aviation Administration are investigating the crash.
For breaking news and updates on developing stories, follow @BinghamtonNow on Twitter.
THEN AND NOW: See the Evolution of the Southern Tier