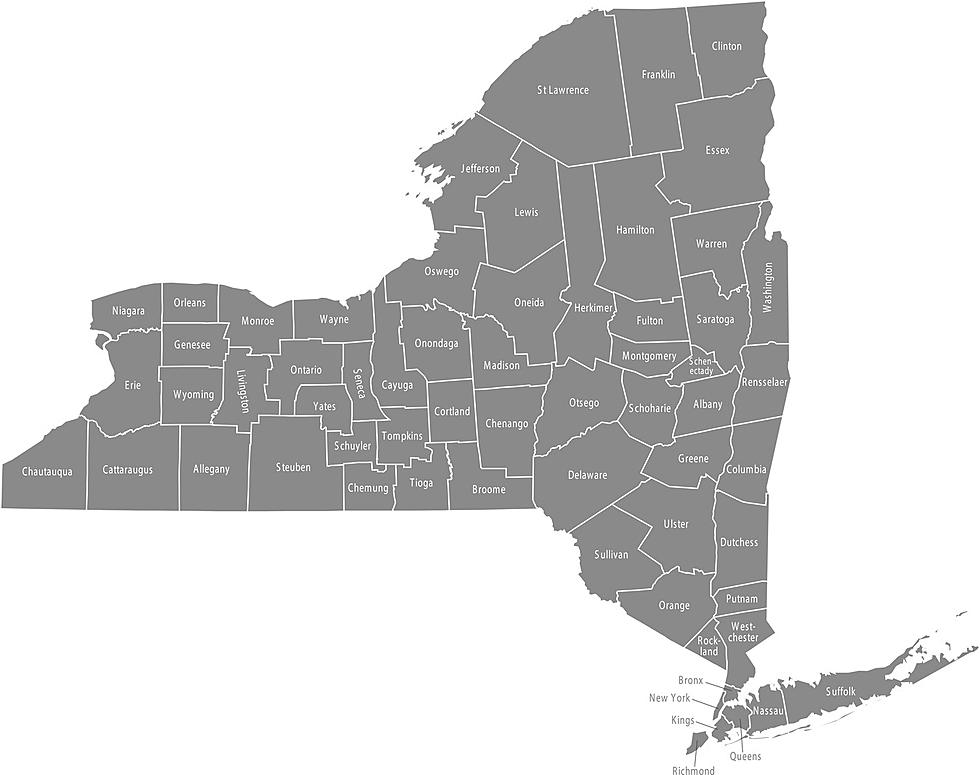 NY Gov. Hochul Signs New District Map Splitting Broome in Two
ThinkStock
Ladies and Gentlemen, start your lawyers.
Numerous legal challenges are expected on the issue of redistricting now that New York Governor Kathy Hochul has signed off on new maps for the state's congressional districts that give Democrats a heavy political advantage over Republicans.
In spite of allegations of gerrymandering and objections from G.O.P. lawmakers, the Democrat Governor February 3 signed in the law the new map, which will be used in  the upcoming primary contests.
The state's Legislature had approved the new maps along party lines. They were drawn in such a way that out of the 26 congressional districts New York will be divided into, Democrats will be the majority of registered voters in 22 of them.
The new districts eliminate one seat in congress and splits Broome County into in half and gets rid of Republican Congresswoman Claudia Tenney's 22nd District, putting the northern part of the county in the new 23rd district, which Tenney says she will run to represent, even though she does not live within its boundaries, and the southern part of Broome in the redrawn 19th district currently represented by Democrat Antonio Delgado.
Republicans have said they're considering legal challenges to the maps, saying they violate the state's constitution. The state Democratic leadership that came up with them said the maps reflect the state's population shifts over the last decade.
The state's election primaries are coming up in June.
LOOK: What major laws were passed the year you were born?
Data for this list was acquired from trusted online sources and news outlets. Read on to discover what major law was passed the year you were born and learn its name, the vote count (where relevant), and its impact and significance.
Small Towns In the Southern Tier and Central NY