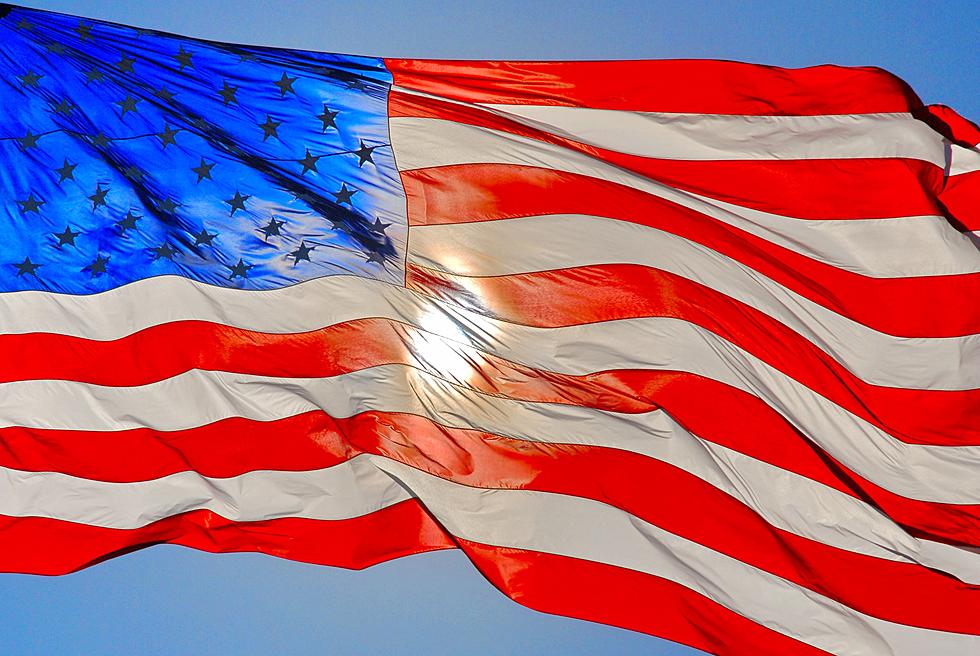 NY Flags Lowered and Raised to Mark Insurrection Anniversary
Robert Linder via Unsplash
New York Governor Kathy Hochul is ordering flags in the state be flown at half staff January 6 to mark one year since supporters of former President Donald Trump stormed the U.S. Capitol in an effort to overthrow the election of President Joe Biden.
Hochul has ordered the flags lowered beginning at 2:11 p-m January 6, the time when the Capitol was first breached, and hoisted to full-staff at 8:06 p.m., which was the time the U.S. Senate reconvened to certify the vote.
The Democrat says its important to honor those who defended the Nation's Capitol during insurrection and encouraged all New Yorkers to reflect on the values on which the United States of America is built.
PHOTOS: Scene at U.S. Capitol shows chaos and violence