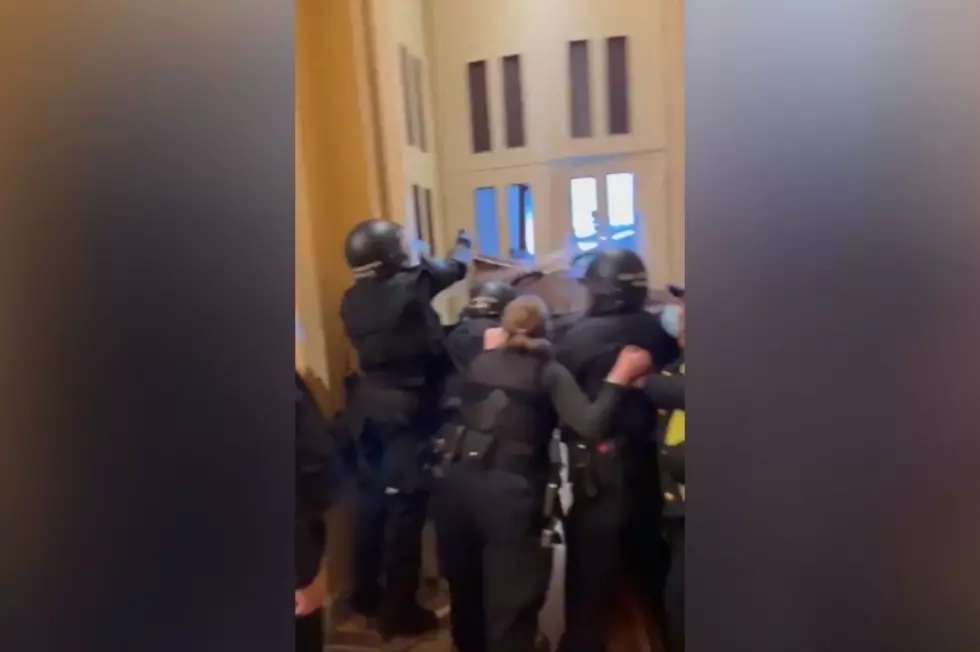 New York and Localities Remain Alert Ahead of Inauguration
Photo Credit: Matt Laslo via Twitter
So far no challenges are being reported at government buildings in New York, Pennsylvania or the Southern Tier in the wake of chatter about trouble leading up to President-elect Joe Biden's inauguration.
Barricades block off government office buildings in Albany as cities across the U.S. braced for protests and potential unrest over the weekend as internet chatter said the capitols of all 50 states were targets for insurgents supporting out-going president Donald Trump.
Even some private businesses like Starbucks shops in New York City closed some stores January 17 out of "an abundance of caution."
While a few weekend demonstrations materialized across the country, New York State was relatively quiet.  Heightened security is expected to continue at the State Captiol past the January 20 inauguration but authorities say they have not had any viable threats come to their attention.
Enter your number to get our free mobile app
Even smaller municipalities are a bit on edge.  Binghamton Mayor Richard David (R) says he had conversations with the City Police Chief concerning protecting government buildings and facilities.
KEEP LOOKING: Look Inside George Strait's Spectacular Mansion