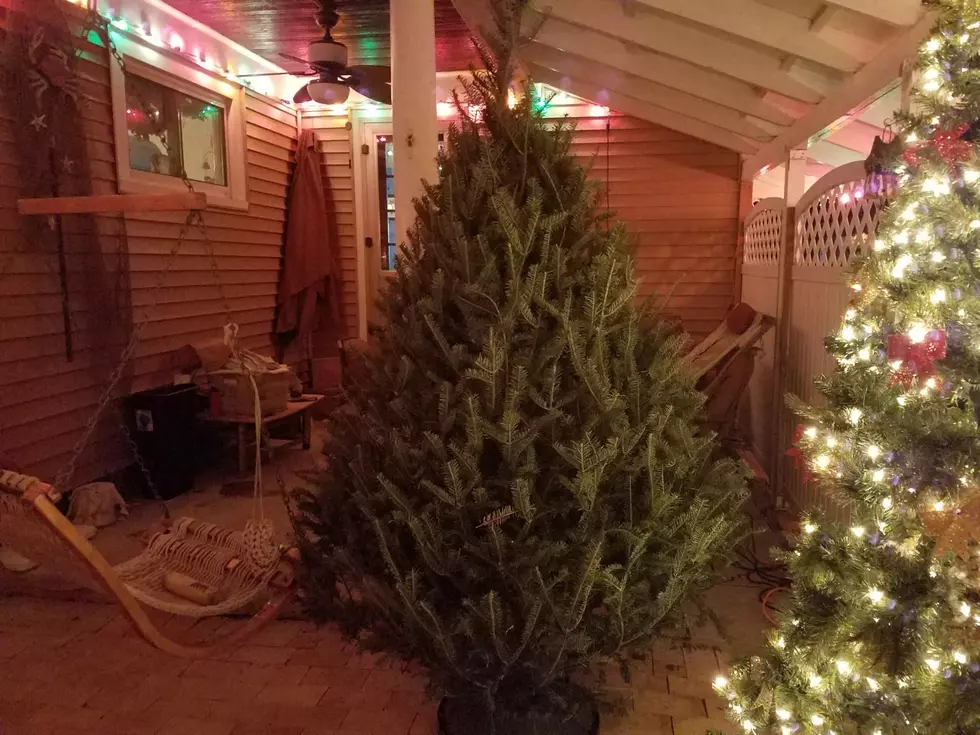 Not a Bad Tree for Picking It Out in the Dark
Jim Free Photo
We put up three Christmas trees in our house every year. The old artificial tree that was my wife's parent's tree gets put up in the bar in our basement either on Black Friday or sometime over that weekend. That tree is already up decorated and good to go.
Then we have three foot artificial tree that I used to put up in my apartment. Every year we decorate that one and put in one of the windows of the house. And finally every year we get a real tree for the living room.
Thursday when I got home from work, Chris suggested that we go get a tree for the living room. So Chris, Hagar, and I jumped in my SUV and we made our way to Kodey's Tree Farm on Farm To Market Road in Endwell.
Enter your number to get our free mobile app
Once we arrived at Kodey's and parked, we walked through rows and rows of Christmas trees stopping to check out each one. The one we decided to take was one of the trees farthest away from the lights. So Chris used the flashlight on her cell phone to check out the tree, and that was the one she decided on. So we had it baled and tied to the roof of my car, and then made our way back home.
Once we got it down from on top of my car, we cut the plastic bundling material off the tree and placed it and a tree stand on the patio to let the branches fall. We will bring it in the house and start decorating it either tomorrow or Saturday.
We put our outdoor lights up a few weeks ago, and now it's beginning to look a lot like Christmas inside our house as well.
TIMBER! Oneonta Tree Comes Down To Use Used For Rockefeller Christmas