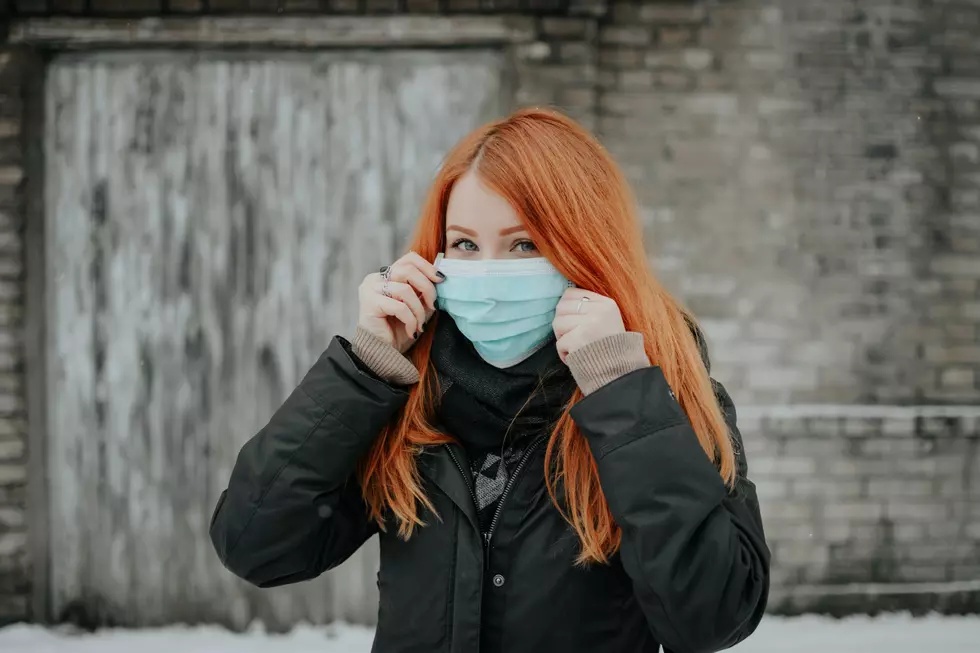 Broome & Tioga Back on High COVID Transmission Risk List
Pille R. Priske via Unsplash
Just what no one wanted to hear just before the start of the holiday season: The Centers for Disease Control and prevention county-by-county tracking of community transmission of COVID-19 is showing parts of the Twin Tier are back at high transmission levels. 
Areas like Broome County where there are a larger number of cases of COVID-19 spreading through the general population rather than in compartmentalized settings like group homes or family units, it's recommended that people wear masks indoors in public.  
The CDC "county-by-county" webpage also says residents should stay up to date with COVID-19 vaccines, get tested if they have symptoms and advises additional precautions may be needed for people at high risk for severe illness. 
Broome and Tioga counties in the Southern Tier and Bradford and Susquehanna counties in Pennsylvania are all listed by the CDC as "high" for community transmission. 
Chenango County and Delaware County in New York are listed as low community transmission risk while Cortland County is listed as "medium". In Pennsylvania, Wayne County is listed as "medium" community transmission risk. 
Even in medium risk areas, residents are advised to wear a mask and take other precautions if they are at higher risk for severe illness.  Everyone is also advised to stay up to date on vaccines and get tested if they have symptoms. 
The COVID-19 numbers reported November 15 show Broome County with 34 new cases from Monday and another resident had died, bringing the death toll to 580.  Broome had also reported three deaths in the November 14 update.  Chenango County reported three additional deaths in the Tuesday update for a total of 133 and Cortland County had another death blamed on the pandemic, bringing the total to 131. 
KEEP READING: See 25 natural ways to boost your immune system
Four Ways to Detox and Drop Weight After the Holidays