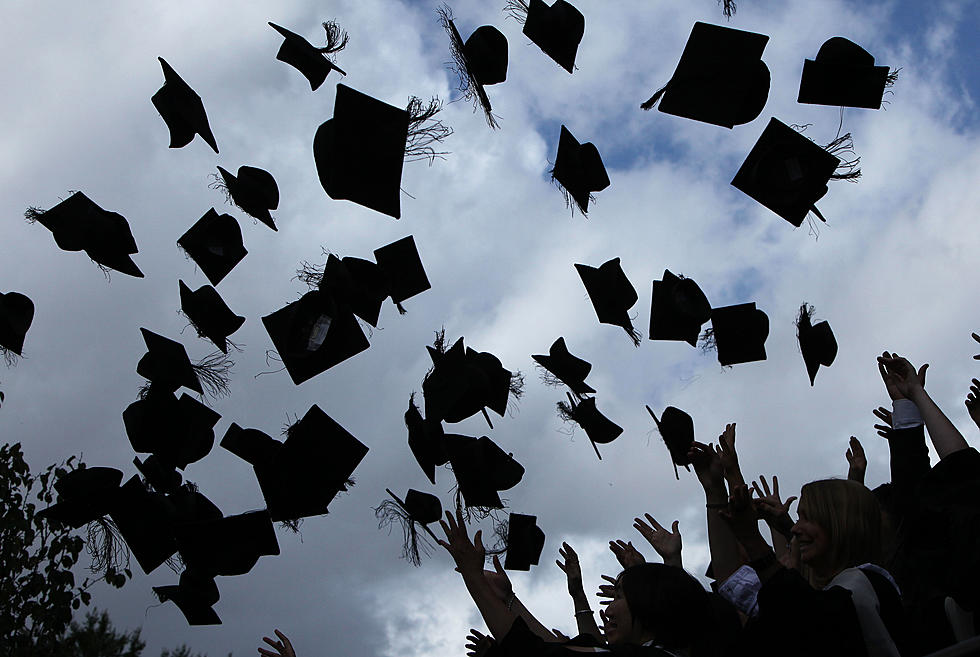 Gov. Cuomo Changes His Mind On In-Person Graduations
Getty Images
One of the many things that high school and college seniors have lost in the wake of the coronavirus pandemic is the traditional in-person graduation. Not to mention, prom, homecoming, high school, and college sports, parties...etc.
Some schools have gone the route of virtual graduations with a live feed or recorded video honoring the graduates of 2020. It really doesn't seem like enough after years of hard work to earn that diploma. Both school districts and the state have experienced a lot of pushback on the in-person graduation ban.
Luckily, it looks like the extreme measures we've taken here in New York have flattened the curve and slowed the spread of COVID-19 to the point where the Capital Region is in Phase Two of reopening and if all goes well, we will hit Phase Three soon.
Originally, Governor Cuomo said he would allow virtual or drive-in/drive-thru graduations in the state. Now,  he announced on Sunday during his daily address, that in-person graduations can resume June 26th with several restrictions.
In order for a high school or college to hold in-person graduation, there are a few guidelines that have to be followed. The biggest one is a limit of no more than 150 people in attendance. They have to be an outdoor ceremony and they must practice social distancing. Keeping people at least 6 feet apart at all times.
Although this is great news for graduating seniors and their families and friends....what school has less than a 150 student graduating class? Actually, once you include faculty, staff, and family who knows how many actual students will be allowed at graduation.
My guess is that schools will have to break graduations into two or three outdoor ceremonies to accommodate larger graduating class sizes. With a few weeks to plan I'm sure school will work hard to figure out a way to honor the 2020 graduates within the governor's new guidelines.
Enter your number to get our free mobile app
KEEP READING: Get answers to 51 of the most frequently asked weather questions...