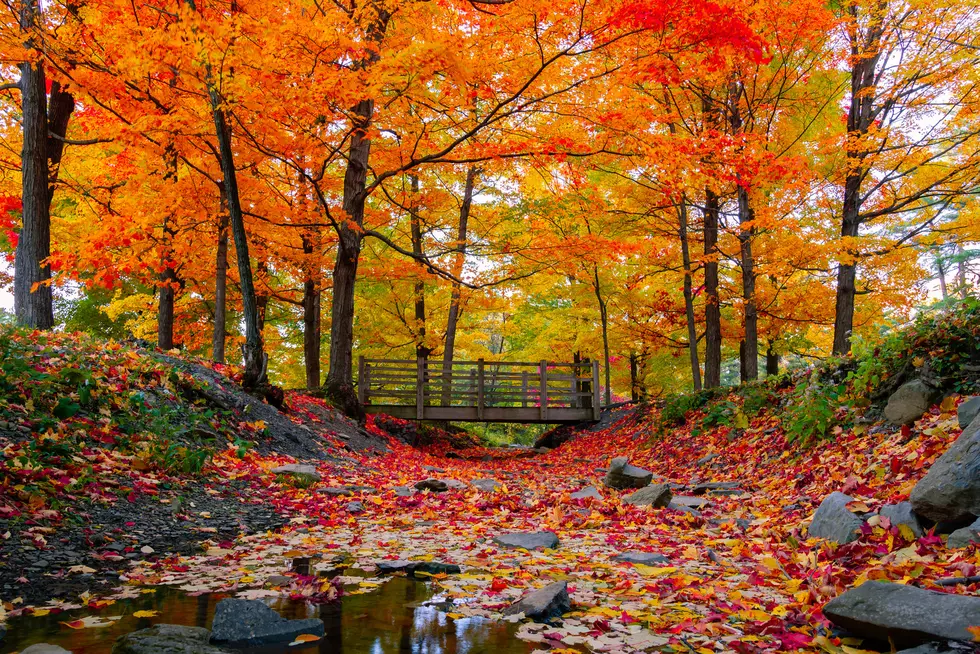 New York's Stunning Fall Foliage Can Actually Be Seen from Space [PICS]
ThinkStock
Just before the beginning of the Fall 2022 season, I found some information on what we could expect to see during the fall foliage season and wrote an article about it. Because we had a dry summer, the prediction was basically that while fall colors would occur as normal, those summer dry conditions would affect how long the colors will last.
Well, the prediction reality has been mixed. Yes, the colors are in line with previous years. As far as leaves falling quicker, I have noticed two things: The leaves on trees where I camp have fallen quicker, although we've experienced some high winds, and the leaves on the trees in my backyard are turning color and beginning to fall a bit earlier than in previous years.
I love driving through the countryside of the Southern Tier of New York and the Northern Tier of Pennsylvania to see all those vibrant colors. And while we get to see all this fall foliage from ground level, have you ever seen it from above? Sure, from an airplane or hot air balloon, but how about from space?  NASA recently showcased a couple of pictures of New York State's Adirondack Park during near peak-to-peak colors on their Instagram page.
These two photos, showing the North Hudson area and near Elizabethtown, New York were taken from NASA Earth's Operational Land Imager 2 on Landsat 9, October 9th, 2022 courtesy of NASA/Joshua Stevens/@USGS. Check them out below, they are very impressive.
[via NOAA Instagram]
Go For A Drive On The Best Southern Tier Roads To See The Fall Colors
Top 7 Reasons To Love The Fall Season
10 Places to Purchase a Pumpkin in the Southern Tier