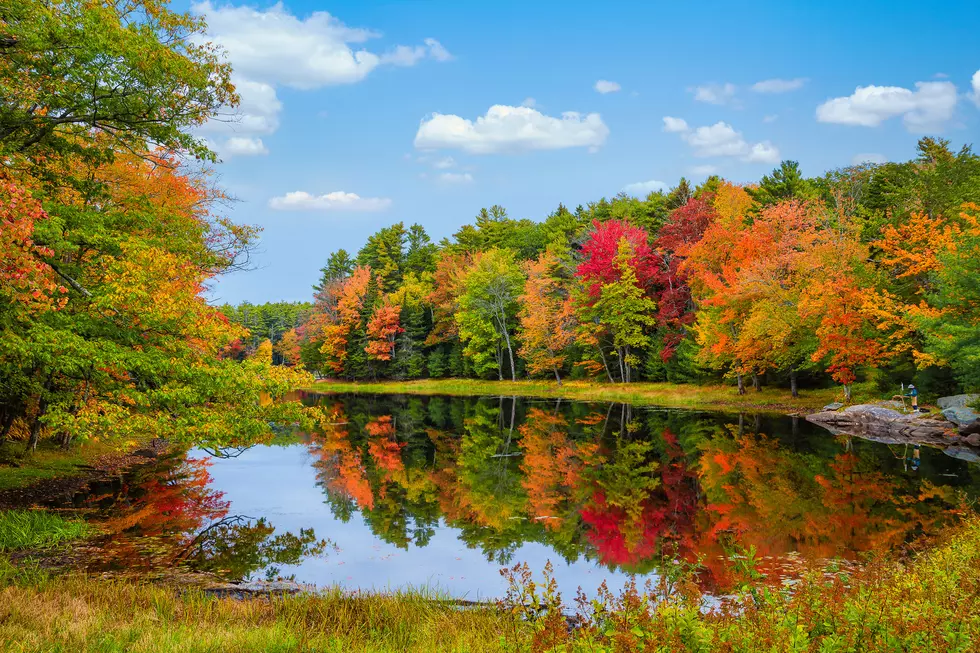 Bad News For The Fall Colors In The Binghamton, New York Area
ThinkStock
Now that it's the end of summer and fall is just days away, thoughts turn to the fall foliage season. Those of us who live in the Northeastern part of the country are fortunate that our area is one of the best in the country to marvel at the colors of leaves all around us.
So, with the mostly dry summer we experienced, will that in any way impact the 2022 fall foliage? Experts on fall foliage from Cornell University are weighing in on the subject. The director of the Northeast Regional Climate Center is Arthur DeGaetano. He is also a professor of earth and atmospheric sciences and an expert on climate data.
His prediction is that fall colors will occur as usual, but the dry conditions we experienced this summer may affect how long the colors last. And the leaves in those areas of New York State affected by the dry conditions are likely to show only muted colors, and leaves will most likely drop quickly.
Associate professor of plant science, Taryn Bauerle says fall foliage should be colorful but a bit patchy this year. The dryer areas will see changes early, and the best time for peak will be in early October.
According to the, I Love New York Fall Foliage Report, this is the first week of observation throughout the state. The fall foliage map shows a few areas in the state, including a good portion of the Adirondack region where leaves are just beginning to change.
In the Southern Tier and Central New York, most areas have no changes to report, although there is less than a 10 percent change in Monroe County and about a 10 percent change in the Utica area in Central New York.
You can observe the week-to-week report on fall foliage from the interactive maps on the New York State Fall Foliage Report website.
[via Cornell University, I love New York Foliage Report]
Go For A Drive On The Best Southern Tier Roads To See The Fall Colors
Top 7 Reasons To Love The Fall Season