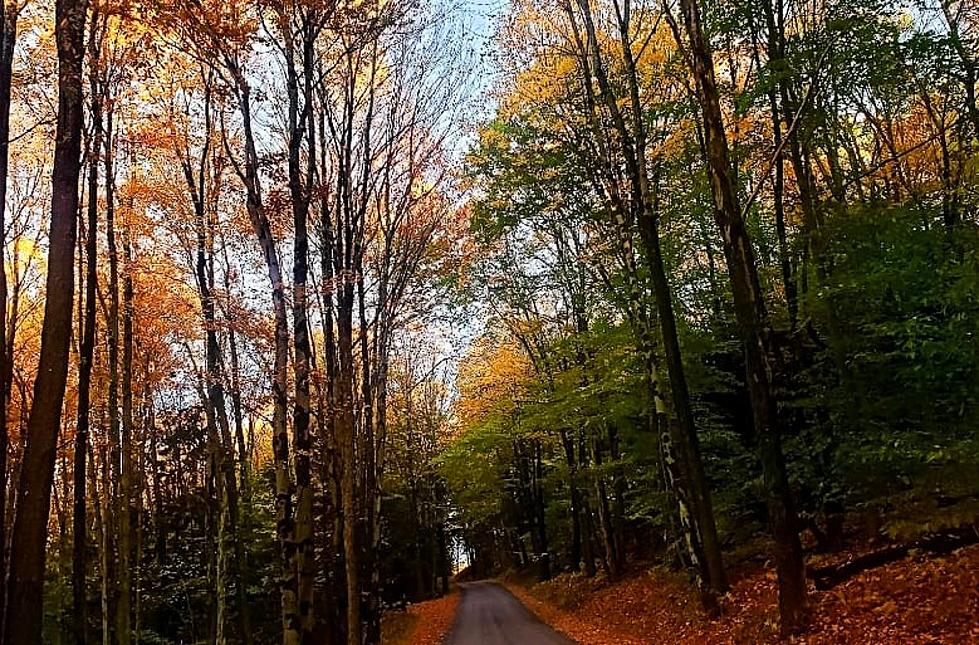 The Brackney, Pennsylvania Love Triangle That Lead to a Murder Conviction – Twice
Traci Taylor
A quiet, tree-canopied dirt road located not far from the Broome County border in rural northeast Pennsylvania may look tranquil and unassuming today, but in the late 1970s, it was a hotbed of police activity and town gossip. This tucked-away dirt road is where a stunning murder took place, a murder that wouldn't be solved for over 20 years.
In 1976, a 30-year-old lawyer named Martin Dillon was killed by a single shotgun blast to the chest while he was skeet shooting at Gunsmoke, the property Dillon's family owned in Brackney. Dillon wasn't alone though. His best friend, 36-year-old Dr. Stephen Scher was skeet shooting with him that day.
Dr. Scher told authorities quite the tale. He claimed that Dillion was in pursuit of a porcupine when he accidentally shot himself. Scher claimed that he was 100 yards away when Dillon tripped, causing his shotgun to fire and ultimately claiming his life. Scher then claimed he was so sick over the death of his friend that he smashed the gun against a tree in anger, vowing that the object would never kill again. Scher stuck to this story for over 20 years and Dillon's death was ruled accidental by authorities.
Except, Dillon's death was not an accident. It was cold-blooded murder.
In a shocking turn of events, Scher divorced his own wife and married Dillon's widow, Patricia, in 1978, just two years after Dillon's death. Scher moved his new family to North Carolina where he raised his best friend's children as though they were his own and practiced medicine as an allergist.
When people in town learned that Scher and Patricia had been married and skipped town, tongues wagged and speculation grew that perhaps Dillon's death wasn't accidental as Scher had claimed it to be. Dillon's father, Larry, was especially suspicious about the events surrounding his son's death. Larry was, at one time, the mayor of Montrose and he laid pressure on thick for authorities to reopen his son's case.
In 1995, Dillon's body was exhumed and a second autopsy was performed. This autopsy confirmed that Dillon had been murdered. Scher took the stand and for the first time in 20 years, he told what really happened. Dillon hadn't been chasing a porcupine. Scher told a jury that Dillon had heard rumors about the affair he was having with Patricia and confronted Scher about it. That's when everything went wrong.
According to Scher, after the confrontation and in the heat of the moment, Dillon picked up Scher's loaded shotgun, the two began to struggle, and it was then that the gun fired and Dillon was killed. Scher claimed that after the gun went off, he wiped his own fingerprints from the barrel of the weapon, placed the riffle in Dillon's hands, and then untied one of Dillon's shoelaces so it would appear he really had tripped.
Dillon's former babysitter testified that Dillon was tired of being made a fool by his wife and friend. What was Dillon going to do? According to the babysitter, "...he was going to take Dr. Scher up to his hunting cabin called Gunsmoke and kill him.″ The former babysitter then said Dillon told her he would get away with murdering his "best friend" because "Dillon belonged to a prominent local family and Scher was a newcomer and Jewish."
Scher was convicted in 1997 of first-degree murder and sentenced to life in prison. But wait, this bizarre murder story doesn't end here. Even though Scher admitted to the events of that fateful day in 1976, his conviction was overturned just two years after he was sentenced and he was released in 1999. Why? Because the Superior Court agreed with Scher's lawyer who said Dillon's case should have been better investigated in the 1970s and because it wasn't, his client had no chance to prove his innocence. The Superior Court ordered Scher to be released, "calling the failure to resolve the case in the 1970s "grossly negligent."
Scher's freedom was short-lived though because the Supreme Court reversed the decision of the Superior Court and threw Scher back behind bars in 2002. An appeals court ordered a new trial for the doctor in 2004.
In the end, all of the strings Scher had knotted together came untied. Scher and Dillon's wife, Patricia, divorced, and in 2008, Scher, now age 67, was once again found guilty of murdering his best friend so that he could run off with his wife. Perhaps the most damming piece of evidence against Scher was that Dillon's blood splatter was all over Scher's boots and a piece of Dillon's flesh was found on Scher's pant leg. Blood splatter generally only sprays six feet in distance. Had Scher really been 100 yards (300 feet) from Dillon when he was chasing a porcupine and "accidentally" died, neither would have landed on him.
Scher was again sentenced to life in prison. This time he wouldn't get out. Scher died of natural causes while serving his sentence at the State Correctional Institute at Laurel Highlands in Somerset County in 2010. He was 70-years-old.
What happened to Dillon's widow? In 1998, Patricia was found guilty of lying about the affair she was having with Scher before her husband was murdered. A Susquehanna County judge sentenced her to 15 months of probation, slapped her with a $500 fine, and ordered her to 50 hours of community service.
It's been 45 years since Martin Dillon was murdered by his friend Dr. Stephen Scher but the story continues to intrigue the world. Forensic Files ran an episode on the case, and Maria Eftimiades wrote a true crime book called "Secrets from the Grave" on the events that led to the fateful day and what transpired in the years that followed.
25 True Crime Locations: What Do They Look Like Today?
Below, find out where 25 of the most infamous crimes in history took place — and what the locations are used for today. (If they've been left standing.)
9 Monsters, Myths, and Mysteries of Upstate New York
Amongst Upstate New York's small town charm and marvel lies some monsters, myths, and mysteries.
Here are 9 Monsters, Myths, and Mysteries of Upstate New York...
9 Upstate New York Oddities
Upstate New York; a place filled with nature, culture, community, and of course, a few oddities and roadside attractions thrown in as well.
What's fun about a completely normal, cookie-cutter place? Nothing.
Bringing the odd, confusing, and fun, here are 9 Upstate New York Oddities!
Six Strange New York State Laws