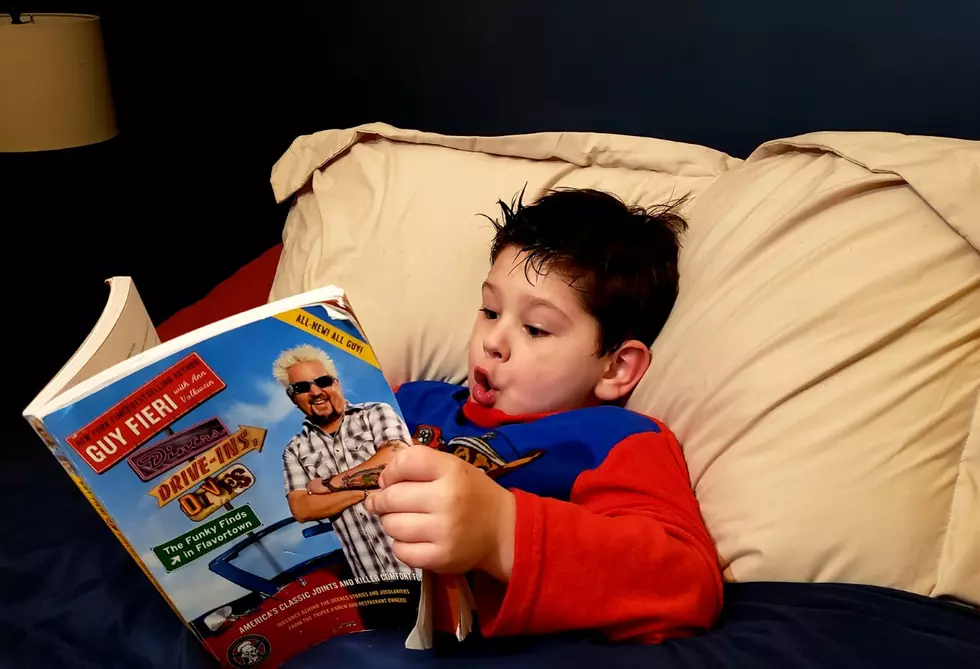 Road Trip Anyone? Guy Fieri Opens 'Flavortown' Restaurant in Upstate NY
Traci Taylor
When we first got together, my husband and I used to watch the Food Network obsessively to get inspiration for new recipes that we could spend our weekends trying to recreate.
Our love of cooking has been trickled down to our son who's favorite cookbook is "Diners, Drive-Ins, and Dives: The Funky Finds in Flavortown: America's Classic Joints and Killer Comfort Food," by the Food Network's Guy Fieri.
In the cookbook is a map with all of the locations (at the 2013 time of publishing) across the country that Guy recommends visiting and my son loves to pull out the map and look at it, reminding us often that one day he wants us to take a family road trip across America to visit each of the locations. Luckily for us, we won't have to travel too far to visit an actual Guy Fieri restaurant though because one has just been opened in the Albany area.
Until recently, the only place in the state of New York to find Guy Fieri's Flavortown Kitchen was to travel into the city - Times Square to be exact. Now, when we visit Albany to see family, we'll be able to order delivery from Fieri's Flavortown Restaurant in Colonie.
Interestingly, Fieri's new restaurant doesn't have a sit-down location and the meals don't come out of a building with his name splashed on the outside of it. As a matter of fact, the concept is called a "ghost kitchen." Fieri's restaurant in the Albany area operates out of another restaurant, Buca di Beppo.
In other words, people order from Fieri's Flavortown Kitchen website, the food is prepared in the kitchen space of an existing restaurant, in the case of the Colonie location, Buca di Beppo, and then is delivered. There is no sit-down service.
So, if you've always wanted to see if Fieri's food is as delectable as the rest of the world claims it to be and if you've been wanting to get away for a night but don't want to go too far from home, this might be right up your alley. Book a hotel room in Colonie, order delivery from Flavortown Kitchen, and get away for a night. A flavorful win-win.
LOOK: 15 Discontinued McDonald's Menu Items
LOOK: Here are copycat recipes from 20 of the most popular fast food restaurants in America
CHECK IT OUT: See the 100 most popular brands in America