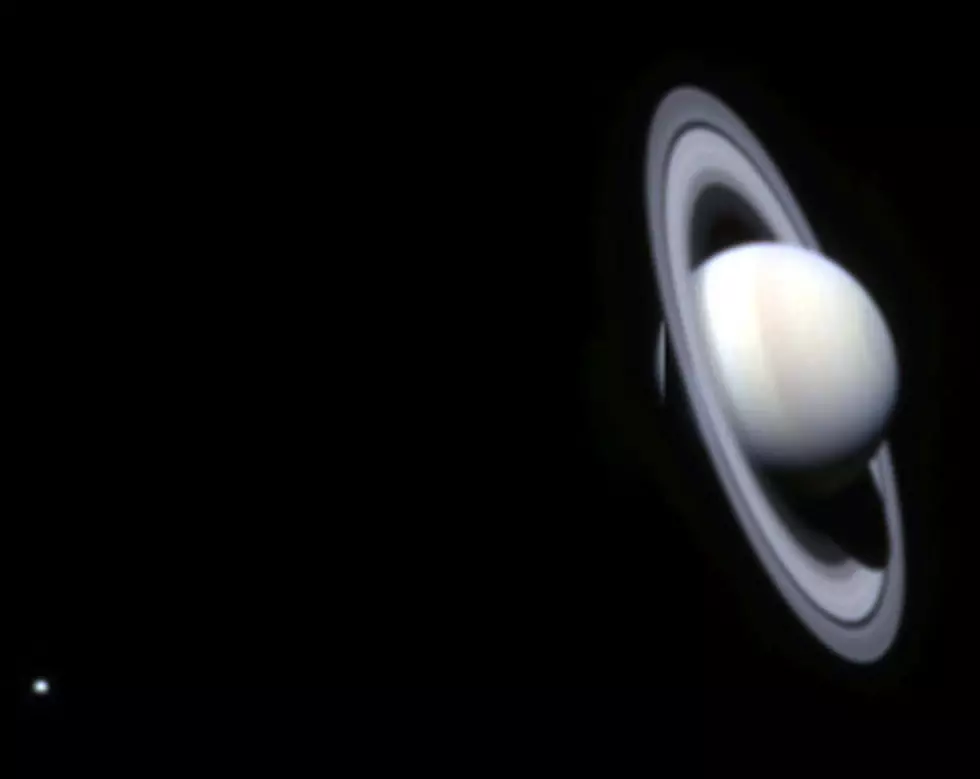 Clear Skies in Binghamton Should Allow for Clear View of Saturn
Getty Images / Handout
Like I've said before, I've always been fascinated with astronomy so I get excited when I hear news like this.
Tonight, Saturn will be the closest to Earth that it will be all year. With WBNG forecasting clear skies tonight, you may want to go outside and check it out.
I reached out to Drew Deskur, Executive Director at Kopernik Observatory and Science Center in Vestal to find out more. He said that ultimately Saturn will look the same to us tomorrow and even next week.So if you don't get to see it tonight, you can still check it out over the next few days.
He also said that you can see Saturn's rings anytime with a telescope, but it will be so close to Earth that if you have a decent pair of binoculars, you may be able to see the rings. He said that at 10 p.m. tonight it should be dark enough to see Jupiter and Saturn in the southern sky. Deskur said with a modest telescope you should be able to see four of Saturn's moons.
This Friday (7/12) at Kopernik, they are holding a program talking about the Soviet Lunar
Landing program. And afterwards, if the skies are clear enough, they will open their telescopes and you can get a great look at Saturn.
Next Friday, the 19th, they will have a special program celebrating the 50th anniversary of the Apollo 11 Moon Landing. That sounds like it would be a great thing to attend.