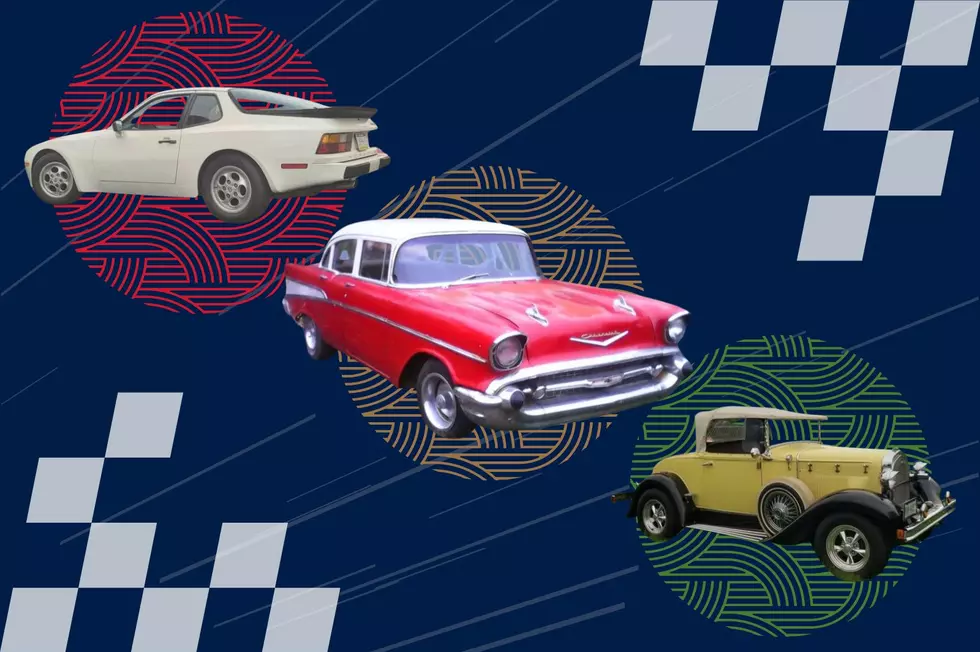 12 Stunning Southern Tier Vintage Cars You Can Find On Facebook Marketplace
Paul Gronski via Facebook Marketplace, Michael Demore via Facebook Marketplace, Tom Perry via Facebook Marketplace, Canva
There's something about a classic car or truck. So many vehicles from years past were truly magnificent machines on four wheels. Most ended up being junked, but as you can see everywhere in the USA, restored vehicles dating back to when they first started rolling out of the assembly plants.
There are many people who love to restore a vehicle to drive and display at various car shows. Every year, you will find many car shows throughout the Southern Tier of New York and Northeastern Pennsylvania. To get up close and personal with these vehicles, they take you back to their original days and the memories come flowing back to the 'good old days.'
And there are always classic cars and trucks up for sale. And motorcycles as well. One of my brothers just picked up a classic Harley-Davidson with the intention of selling it. But, knowing my brother, he may have a hard time letting it go. If I knew how to ride a motorcycle, I might be tempted, but I think I'm too old now to learn to ride a motorcycle safely.
Knowing that there are plenty of classic vehicles up for sale, I decided to take a look on Facebook Marketplace locally to see what cool classic cars and trucks may be up for sale. And of course, there were plenty. All look very tempting to own, but my checkbook currently says no. Although, you may find something interesting.
Take a look below at a dozen classic vehicles that caught our eye locally on Facebook Marketplace throughout New York's Southern Tier and Northeast Pennsylvania. Who knows, your next classic ride might be one of these vehicles.
[via Facebook Marketplace]
12 Stunning Southern Tier Vintage Cars You Can Find On Facebook Marketplace
Rev up your engines! There's a pretty heft selection of vintage cars for sale on Facebook Marketplace in the Southern Tier and surrounding area. Take a look!
Personalized License Plates You CAN'T Have In New York State
The
New York State Department Of Transportation
has some pretty strict rules of what you can put on your license plates... and that includes those fun personalized ones you can get. But which ones are off limits?...
25 Easy Ways To Protect Your Home and Possessions From Thieves