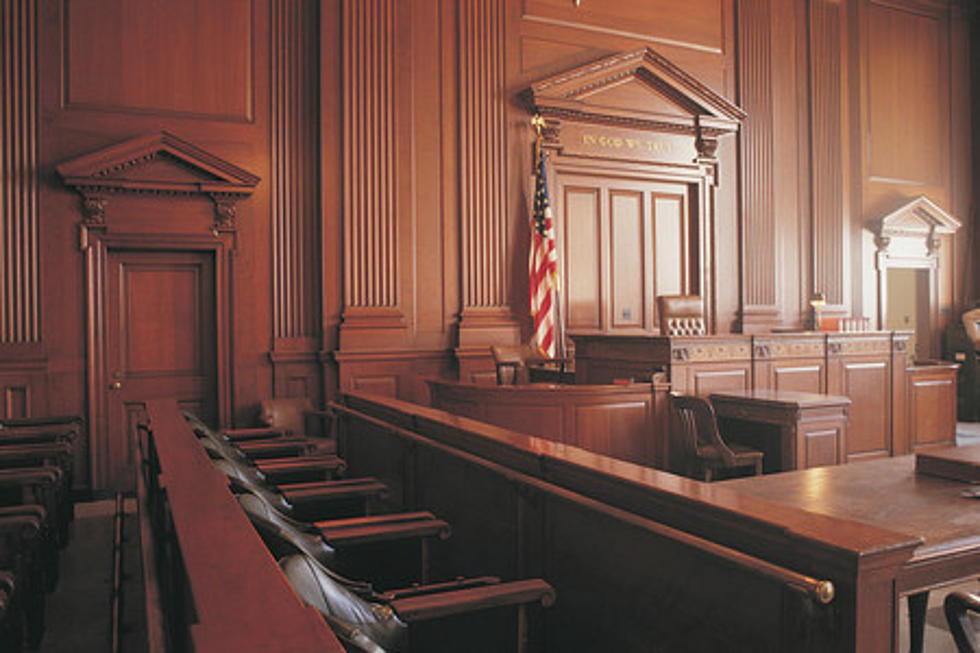 Busy Week for Sentencing in Broome County Court
Comstock
A number of felony weapon cases in Broome County are resolved with sentencing this week.
District Attorney Michael Korchak's office says 35-year-old Kenneth Main of Binghamton will serve three years in prison for a machete attack on a Binghamton man.  Prosecutors say Main is being sentenced as a Second Felony Offender. During a dispute on September 6 of 2021, Main hit another man with the knife, causing physical injury.
In addition to the prison term, Main is to serve five years post-release supervision.
Also sentenced this week was 23-year-old Tyreek Carpenter of North Carolina, who will serve three-and-a-half years in prison after pleading guilty to having a loaded, unlicensed .9-millimetr pistol in Windsor in February of 2021.  Carpenter pleaded guilty to Criminal Possession of a Weapon in connection with an incident on February 16th of 2021.  His sentence is to be followed by three years post-release supervision.
The DA's office says 31-year-old Newell Turkow of Binghamton has been sentenced this week to three years in state prison in another illegal pistol possession case. This Turkow incident happened in September when Binghamton Police found he was in possession of a loaded and unlicensed .9-millimeter pistol when they were arresting him on an unrelated charge.  Following his prison time, Turkow is to be placed on supervised release for three years.
In addition to sentencing, the Broome County Court heard a guilty plea from 36-year-old Dustin Farrell of Binghamton this week. Farrell accepted a deal to plead guilty to Criminal Possession of a Controlled Substance for possessing and intending to sell methamphetamine on January 7th.  Sentencing is set for September and Farrell is expected to be handed two years in New York State Prison and two years on parole.
25 True Crime Locations: What Do They Look Like Today?
Below, find out where 25 of the most infamous crimes in history took place — and what the locations are used for today. (If they've been left standing.)
9 Monsters, Myths, and Mysteries of Upstate New York
Amongst Upstate New York's small town charm and marvel lies some monsters, myths, and mysteries.
Here are 9 Monsters, Myths, and Mysteries of Upstate New York...