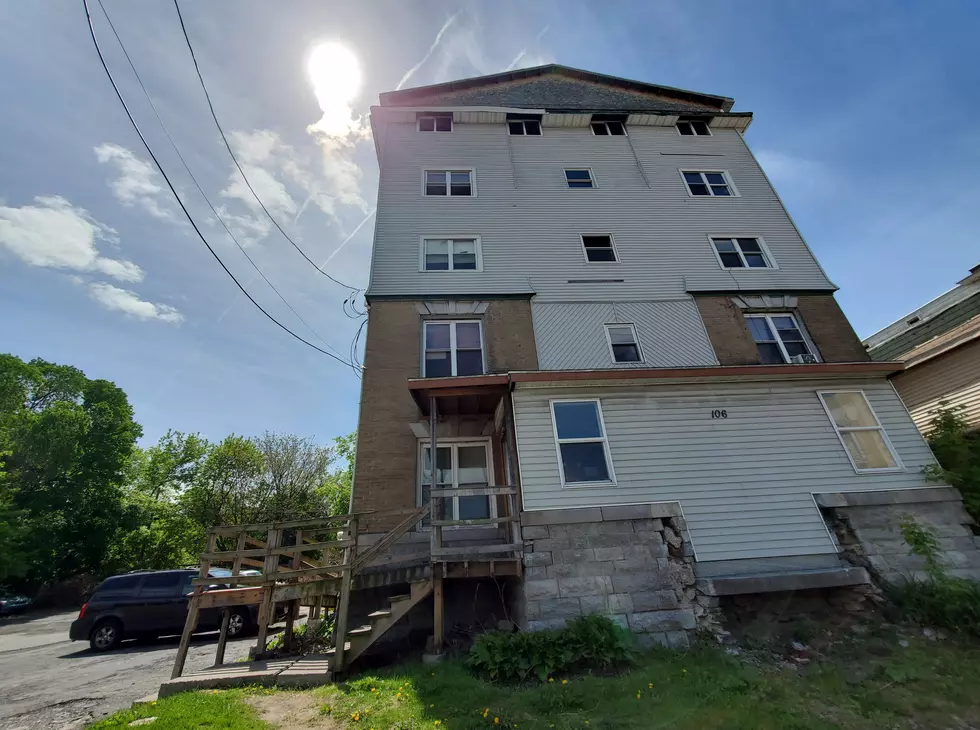 Binghamton Cites Dixie Owner But He Says He Can't Evict Residents
Photo: Bob Joseph/WNBF News
The owner of a downtown Binghamton rooming house says he cannot legally evict the people living in the building, despite a city condemnation order.
Faisal Affify said there still are nine "active tenants" in the Henry Street building now known as the Dixie 2000 Center who are paying rent.
Speaking on WNBF Radio's Binghamton Now program, Affify said he is unable to obtain eviction warrants through the court system. He said that's despite an assertion by Deputy Mayor Megan Heiman that "the owner has the responsibility to evict."
In an email to WNBF News, Heiman wrote: "The City does not have the authority to remove occupants." She later forwarded a copy of a criminal summons the code enforcement office issued to Affify for not removing tenants from the condemned building.
Affify on Friday said he had not received the summons from the city. He said if he forcefully evicted someone without court authorization, he could face a misdemeanor charge. He said "it's a no-win situation."
Affify said the building is in the process of being sold. He said a contract is in place, although the closing has been delayed. He said he believes the prospective buyer intends to remodel and upgrade the building for market-rate or student rentals.
Enter your number to get our free mobile app
Contact WNBF News reporter Bob Joseph: bob@wnbf.com. For breaking news and updates on developing stories, follow @BinghamtonNow on Twitter.
Celebrity Couples Who Secretly Got Married
Here are 50 of your favorite retail chains that no longer exist.
CHECK IT OUT: These words were born in the '80s