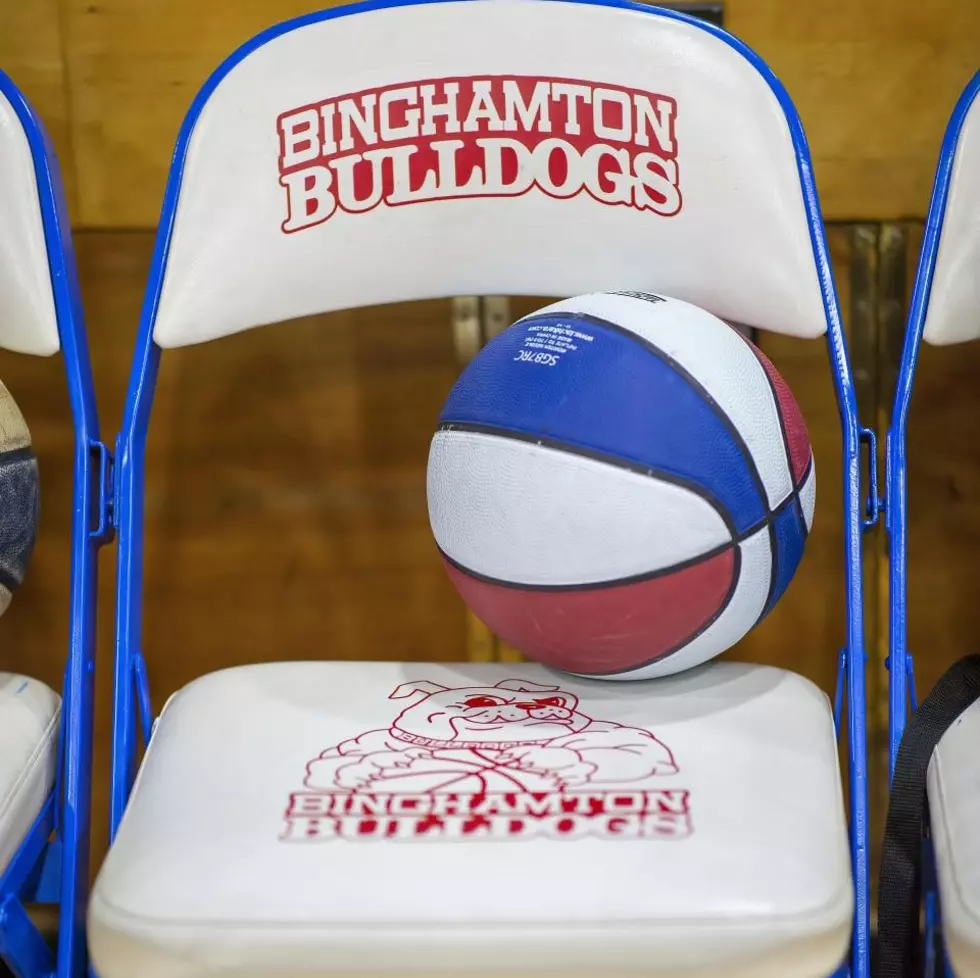 Binghamton Bulldogs Put #3 Ranking On The Line This Weekend At Home
Binghamton Bulldogs/ Linda Murphy
If you haven't had a chance to see the Binghamton Bulldogs in action yet, then you are missing out on one of the best basketball teams in the country. The Bulldogs are only in their 5th year in the American Basketball Association (ABA) and it hasn't taken them long to become a force in the league.
The Binghamton Bulldogs began the season ranked #9th in the ABA and after two impressive wins over other ranked teams, they have reached their highest ranking to date and have reached #3. They trail the Chicago Fury and the Texas Seraphin. I wasn't kidding when I said that there are teams from ALL OVER THE COUNTRY.
When you consider that there are 216 teams (divided into different regions) in the ABA, that is an incredible feat. They are in the East Region (28 teams) and have won the East Region championship twice in their four years.
One of the reasons that they have been so good is that they are getting talent from our own backyard and from all over the country. Brent Williams is one of the newest Bulldogs and he played college basketball for the South Carolina Gamecocks.
Power forward Bradley Christian is also a new member of the team and he played for Texas. This is one reason that in the four-plus years in the ABA, the DAWGS have complied a 72-17 overall record.
#3 Ranked Binghamton Bulldogs Versus New Jersey Knights
Your next chance to see the Bulldogs in action is this Saturday night, November 13th when the New Jersey Knights come to the Bulldogs Sports Complex in Johnson City. It's your chance to see NBA-type basketball and talent in our own backyard at the FRACTION of the cost of an NBA game.
Tip-off is at 7 p.m. and the game promises to be another sell-out so get your tickets and get ready to support local when the DAWGS protect the dog pound against the New Jersey Knights. The Bulldogs Sports Complex is located at 1025 Robinson Hill Road in Johnson City.
GO DAWGS!!!
Bulldogs Sports Complex
KEEP READING: Here are 50 of the most famous sports goofs