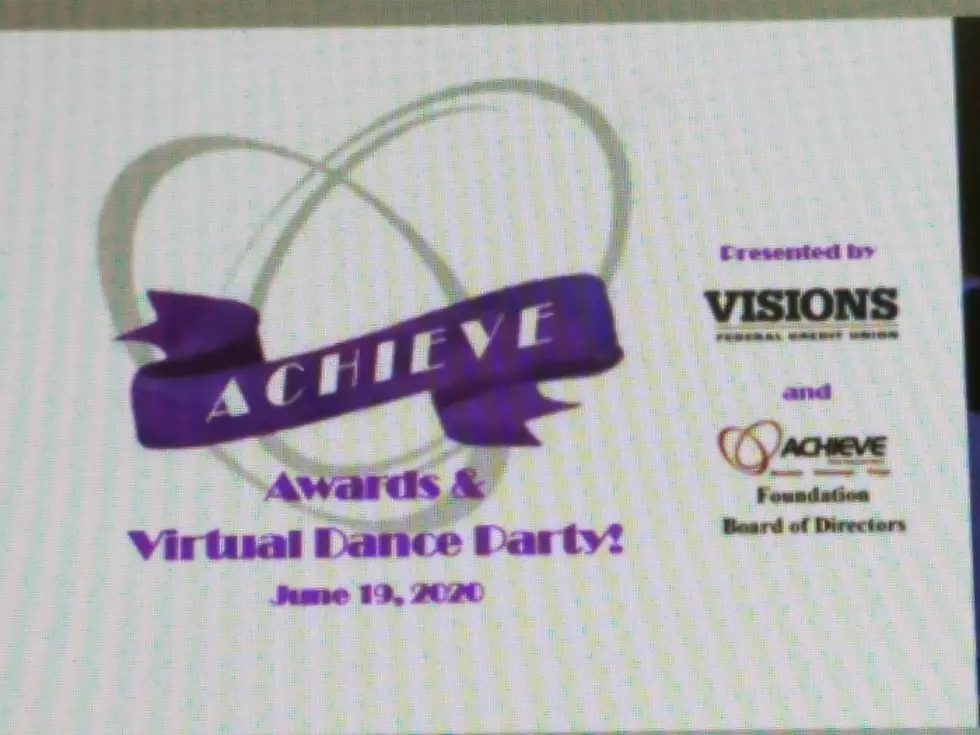 Achieve to Hold Virtual Dance Party Fundraiser This Friday
Jim Free Photo
For the past 65 years, ACHIEVE has held an annual Dinner Dance to raise money to help individuals with developmental disabilities right here in the Binghamton area. But due to the Coronavirus, they were unable to hold that event this year.
Being that the dinner dance is one of their biggest fund raisers of the year, they brainstormed to come up with an alternative. And they did. They decided to hold the event online.
This Friday, June 19th. from 7 until 8:30, ACHIEVE will hold the online dance party complete with music, dancing, awards, and special guest appearances.
ACHIEVE's main purpose is to help people with developmental disabilities to gain greater independence and inclusion. According to their website, Achieve helps 2,200 individuals in Broome, Chenango, and Tioga counties. Achieve is a nonprofit organization so your donation should be at least partially deductible. Make sure you consult your tax adviser on that.
Enter your number to get our free mobile app
So if you're looking for something to do this Friday, check out the first annual ACHIEVE Awards and Virtual Dance Party. Residence of New York can click here for more information, and click here for the live stream of the event.
If you live in Pennsylvania and you would still like to make a donation, you can email Preston Evans, Vice President Development and Donor Relations at pevans@achieveny.org
Hopefully next year, ACHIEVE will be able to host their 66th Dinner Dance with people in attendance, but at least for this year, doing it on line will have to do.
READ MORE: Big COVID-19 Event Cancellations in the Southern Tier