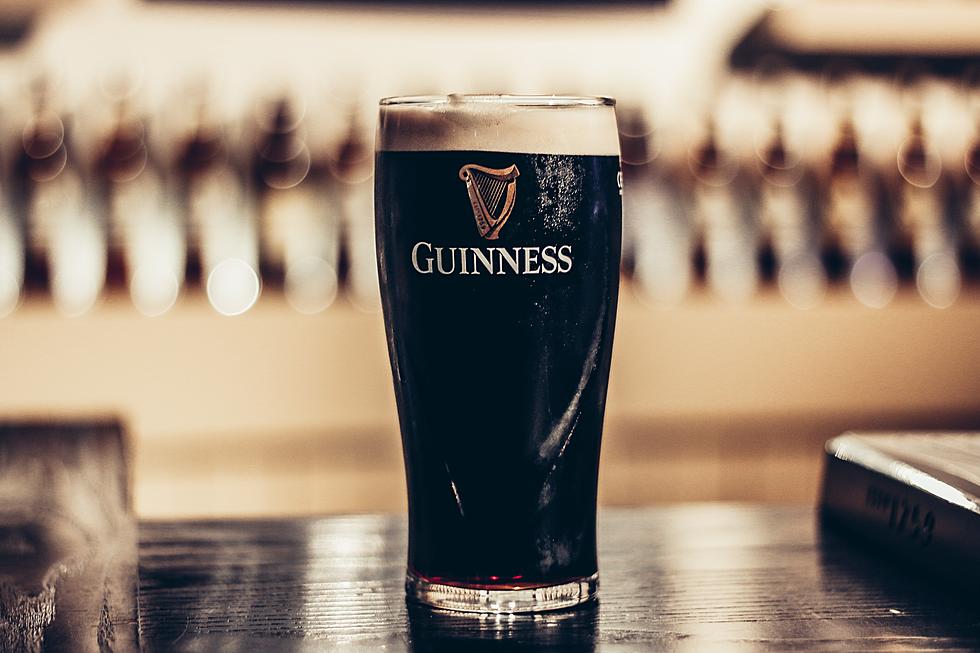 A Pint of Guinness Costs How Much in New York?!?
Erik Jacobson via Unsplash
I dated a guy in college who was full-blooded Irish and who enjoyed a pint of Guinness at the local Irish pub near his house every day after he got out of work. I'd go and sit with him to keep him company but never drank the beer no matter how many times he offered me a sip.
Although I've got some strong Irish roots, I've never been much for Guinness which I equate to drinking a glass of gritty dirt. More power to those who can suck it down without flinching.
Does it come as a surprise that I generally keep Guinness on hand in my pantry? Why would I have it on hand if nobody in my house drinks the stuff? The reason is simple- we've found that the dark drink adds some incredibly rich flavor to a variety of dishes including beef stew and of course, corned beef and cabbage.
I've never been more disappointed than I was this year when I was putting my corned beef and cabbage meal in my slow cooker the night before St. Patrick's Day and realized that I was out of Guinness. Let's just say - beef broth works but it doesn't make the dish as flavorful as Guinness does.
Since I'm not one to pony up to the bar and ask for a pint of Guinness, I was completely shocked when I found out how much a pint of the drink costs. I can't remember what my college boyfriend paid but it certainly wasn't as much as people are paying for a glass today.
According to FinanceBuzz, the average price of a pint of Guinness is $6.70 in almost every state except for New York. In New York, a pint of Guinness costs more than it does in almost every other state - $7.90.
There are only four states where a pint of Guinness costs more than in New York and they are California where a pint will set you back $8.55, Nevada where it'll cost you $8.54, the District of Columbia where you can expect to pay $8.10 and Massachusetts where a pint of the dark stuff costs $8.00.
20 of the Very Best Irish Movies
Endwell's Famous Boris the Skeleton Goes Green for St. Patrick's Day
Endwell's world-famous Boris the Skeleton is embracing his inner Irishman.