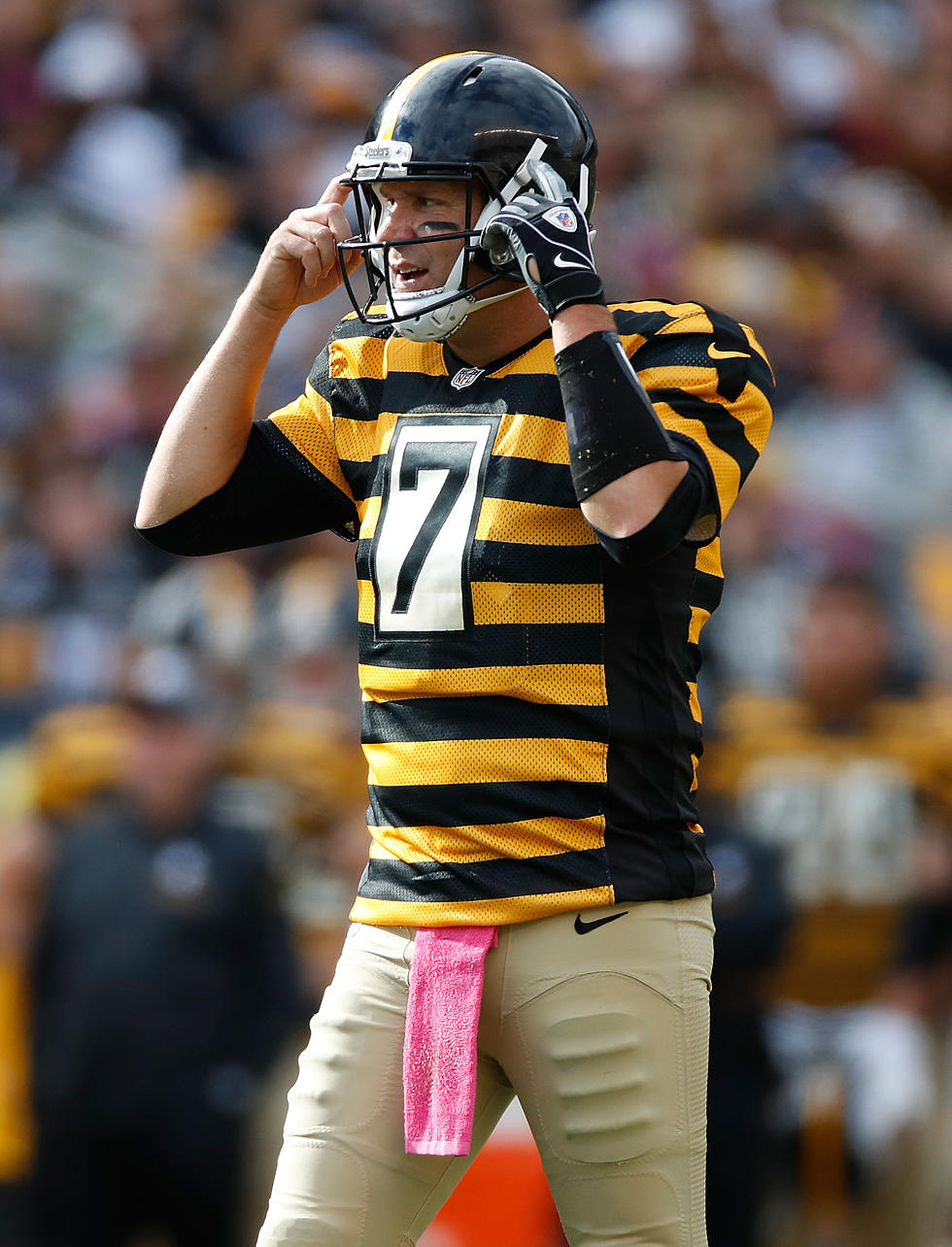 The Absolute Worst Uniforms in NFL History [GALLERY]
Getty Images
If you try to think about the most iconic uniforms in NFL history, your mind likely will go to the Raiders, the Packers, the Cowboys, etc.
However, you likely don't think of mono-mustard Jaguars uniforms, the Bucs' digital alarm clock numbers, and the Broncos' weird yellow and brown candy cane socks.
For every good NFL uniform, there is a bad one. Yes, beauty is in the eye of the beholder, but there are a lot of uniforms that most people can agree are... not so great.
Take a look at some of the worst looks in league history:
OUT OF BOUNDS: The Worst Uniforms In NFL History