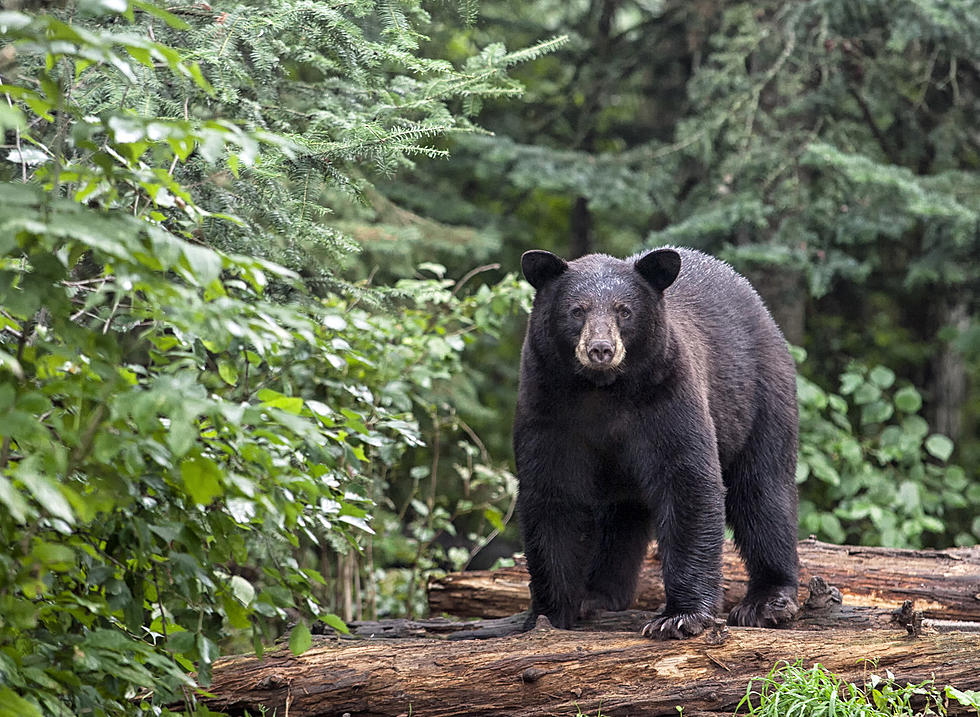 Woman Fends off Bear Attack With Laptop
Lynn_Bystrom ThinkStock
In recent weeks there have been reports of bear sightings in Vestal, and one of my friends and former co-worker Michelle has had a few visits from a bear at her house in Binghamton. She's constantly posting pictures on Facebook of damage caused by a bear at her house.
So when I found the story this morning, I thought to myself, "wow, this could even happen here in the Binghamton area".
I found the story today on CNN's website about a 19 year old woman named Sierra  Madre who lives in Southern California. CNN reported, that while sitting in her backyard Monday evening, Madre fell asleep. Sierra woke up when she heard a bear approaching her. And as soon as she opened her eyes the bear attacked her.
The woman had a laptop with her in the backyard. She struck the bear with the laptop and it stunned the bear long enough that Madre decided to make a run for her house.
Enter your number to get our free mobile app
During the attack, the bear bit her leg and scratched both of her arms and both legs before she used the laptop to defend herself. Her injuries, according to CNN, were not life-threatening. In the report CNN said a local wildlife officer credited Sierra for doing the right thing by fighting back vigorously.
So I guess if you are going to be out in your backyard, make sure you have something nearby just in case you need to fight off a bear. Maybe a log or a baseball bat would work better than a laptop. But, I guess it's better to destroy a laptop than to be killed by a bear.
OUT AND ABOUT: Why We Love To Camp