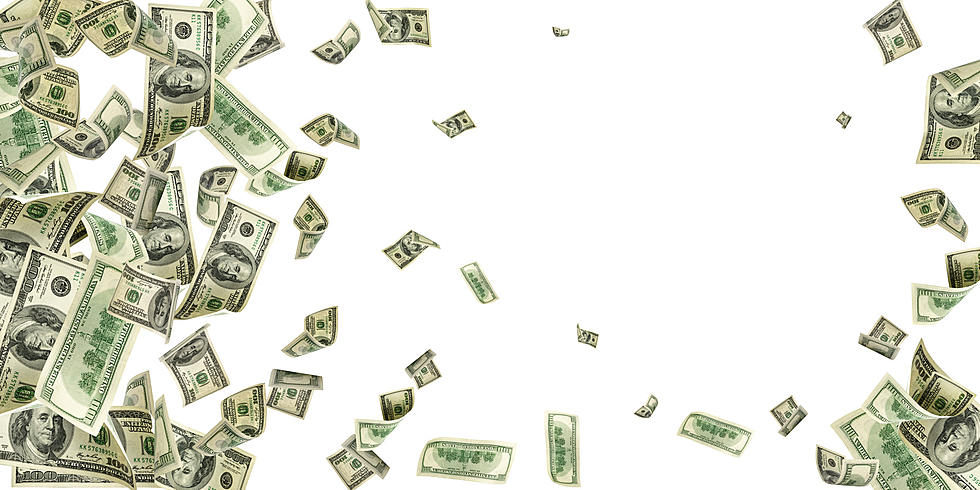 What Happens If You Don't Claim Your Lottery Winnings in New York?
ThinkStock
We have seen some really high numbers with the various lottery drawings around the country recently. The current (as of August 3rd) Mega Millions Jackpot is $1.25 billion.
Last month, one winning ticket was drawn in California for $1.08 billion in the Powerball lottery. That's a lot of money. What would I do with that huge amount of cash?
I'd certainly share of of my lucky winnings with my relatives, some friends, charities and of course take that trip around the world. Maybe a few dozen times depending on how much I won.
There are lottery winners of all size cash amounts from the various national and state lotteries every week. My question is, what happens to the money won by someone (or a group of people) who never claim their cash prize?
Well, if it's New York State, the New York Lottery website spells it out.
The money goes back to the players! Unclaimed prize money is returned to the prize pool. Sometimes, unclaimed prize money can also be used to subsidize prizes for large jackpots, promotions, and special one-time games. Any unclaimed prize money not used to subsidize other games or promotions goes to support education.
I can't imagine someone not claiming their winnings. Unless maybe they lost their ticket, weren't aware their numbers were the winning numbers (never bothered to check), or just decided to stay out of the spotlight, although I don't think anyone would give it up just for that. What would you buy with your winnings?
How long does a person (or persons) have to claim their winnings in New York State? The New York Lottery website states that winning draw game tickets expire one year from the date of the draw.
Ultimate Vacation Getaway
Ultimate Vacation Getaway
13 Incredible Places To Visit At Least Once In New York's Southern Tier
13 Incredible Places To Visit At Least Once In New York's Southern Tier
Worst School Cafeteria Food Ever
Worst School Cafeteria Food Ever