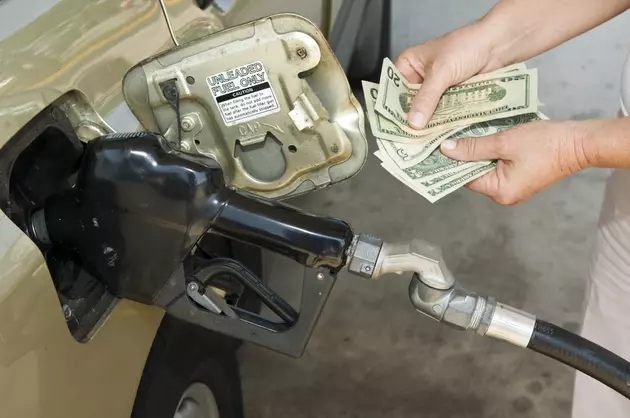 Welcome To Summer – A Gallon Of Gas Is Hitting The 3 Dollar Mark In Binghamton
ThinkStock
Wow. Last year at this time, according to AAA, gas prices for a gallon of regular unleaded gasoline in the Binghamton area was about $2.16. We are nowhere near that now.
Granted, there was a lot less traffic on the roadways due to the coronavirus pandemic, but the difference in the amount from then to today is surely an eye opener. According to AAA as of today (May 28th) the average price for a gallon of unleaded gasoline in the Binghamton area is about 3 dollars. That's about an 84 cent increase from one year ago.
One month ago, AAA reports the average price in the Binghamton area was around 2.86. I suppose the good news is, we are nowhere near the all time high of $4.19 per gallon we were paying back in the summer of 2008.
The average statewide in New York State is currently around $3.07, and nationally it's around $3.04 according to AAA. For those of you who live and/or work in Pennsylvania, you blow the national average out of the gas tank. Your state's average per gallon of regular unleaded gasoline is $3.16. AAA shows the Scranton area average price currently at around $3.14. A month ago it was about $2.98.
When I headed into Pennsylvania to go to the campground, I go through Susquehanna and Bradford Counties. In both counties the average price was $3.15. I guess we should consider ourselves lucky. We could be living in California, paying an average of $4.17 per gallon of regular unleaded gasoline according to AAA. California is currently the state with the highest price of gasoline, with Hawaii coming in second, averaging around $3.92 per gallon.
Happy traveling this summer. Don't forget to take out that loan for gas money.
via AAA
READ ON: See the States Where People Live the Longest
Read on to learn the average life expectancy in each state.