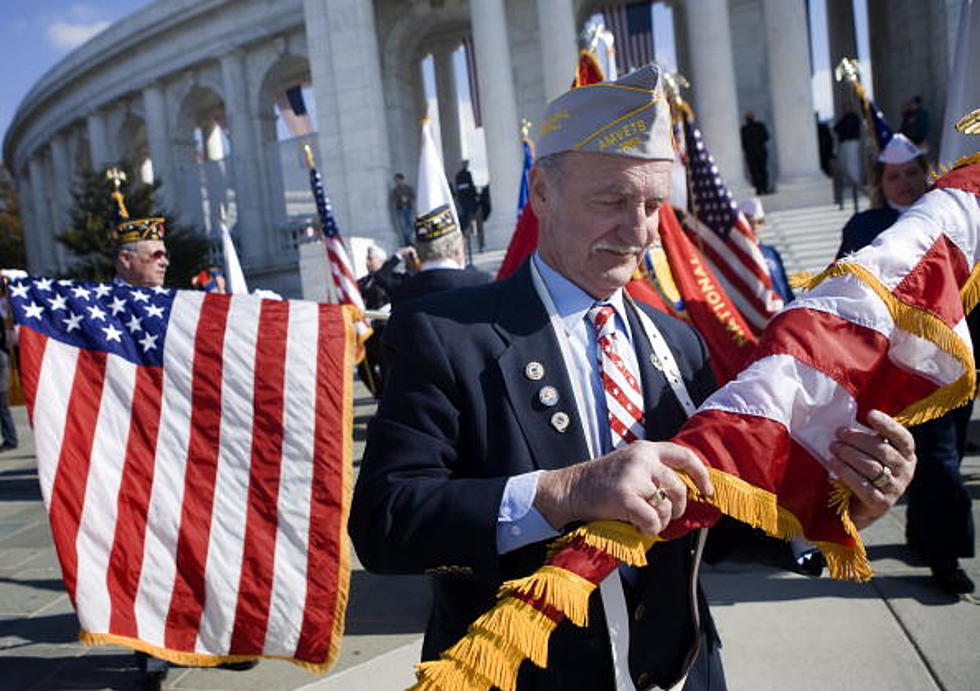 Veterans Day Activities To Do With Your Children In Binghamton Area
Getty Images
Thursday, November 11th is Veterans Day, a day to honor all military veterans who have served in the armed forces. We should honor them every day but I encourage you today to take a little extra time for those who have offered up their lives to keep us safe.
The kids don't have school today, so take the opportunity to talk to your children about the importance and sacrifice that has been made for us. Because of these brave people, we enjoy the freedoms that we have.
Right now is a perfect time to educate kids about America's history and our brave veterans.
Veterans Day Activities To Do With Your Children
Take the kids to a Veterans Day parade. Endicott is having a Veterans Day parade beginning at 6:30 p.m. It's at the Huron Parking Lot number 34 on Garfield Avenue and North Street. It will go down North Street to Washington Avenue and will end at the Veterans Memorial Park.
Take part in a flag-raising ceremony:  Local veteran groups like the American Legion or Veterans of Foreign Wars often participate with military banners and American flags. Too busy for that? How about saying the Pledge of Allegiance with your kids at home. Here are the words.
Participate in a moment of silence in remembrance of those who gave their lives for their country: Today, I will remember  Harold "Bud" Skinner and John Priestner. These two men served proudly and in the case of John, gave his life to help keep us free.
Take your children to visit a Veterans hospital: There is the Oxford Veterans Home in Oxford but before you go, find out what the Covid restrictions may be.
Speaking of the Oxford Veterans Home, today the Vestal Elks Lodge is having an "Honor and Remember" veterans donation drive event for the Oxford Veterans Home and nearby nursing facilities.
Here is a great opportunity to do something with your child and see the "Veterans Wall of Honor" at the Vestal Elks. See the list of items that they are looking for here.
How Many in America: From Guns to Ghost Towns
Can you take a guess as to how many public schools are in the U.S.? Do you have any clue as to how many billionaires might be residing there? Read on to find out—and learn a thing or two about each of these selection's cultural significance and legacy along the way.