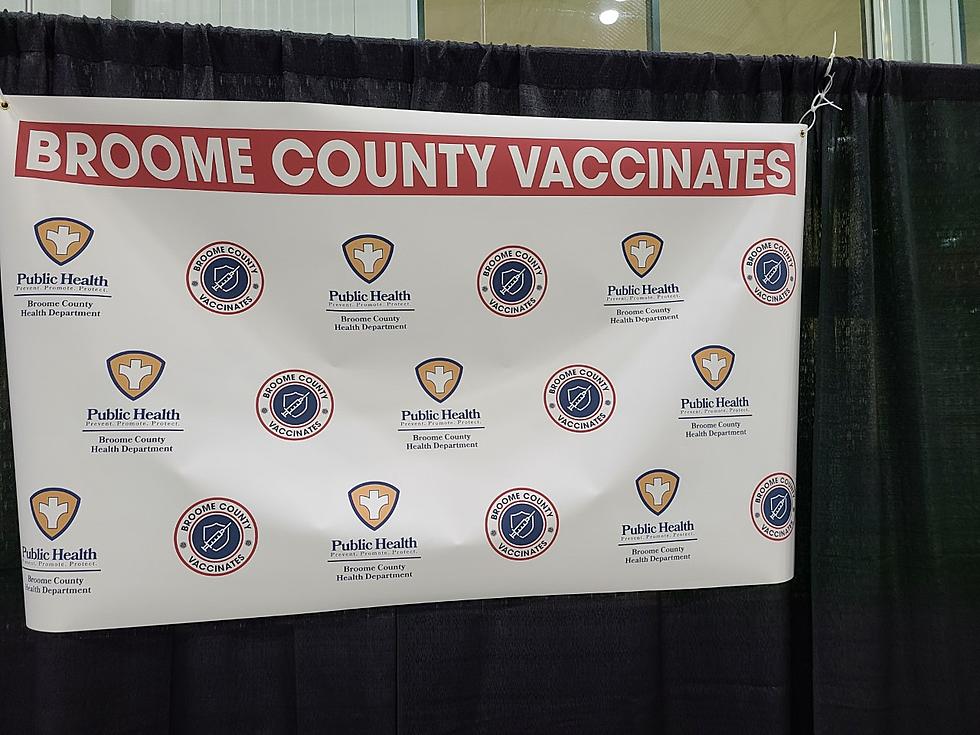 Broome Starts Administering Moderna COVID-19 Vaccine
Kathy Whyte/ WNBF News
Broome County will be starting to administer the other approved two-dose COVID-19 vaccine.
The County has gotten word that it will be getting about 1,110 doses of the the Moderna COVID-19 vaccine.
Broome County, except for a few Johnson & Johnson vaccinations that were given before a nation-wide pause on the product was placed in order to investigate very rare instances of blood clots, had been almost exclusively giving the Pfizer vaccine.
The Pfizer vaccine is the only one cleared for 16 and 17-year-olds.
Broome County had planned to give the J&J vaccine to veterans and their families at pop-up clinics at some American Legion locations around the county, but those plans were sidelined by the pause on the vaccine.  Now, Broome County has set up a clinic for April 21 at American Legion Post 974 in Whitney Point from 10 to 2 where the Pfizer vaccine will be given to anyone age 16 and older.  Go to www.gobroomecounty.com to make an appointment.
April 19, the City of Binghamton in conjunction with UHS hosted a walk-in clinic for the first dose of the Moderna vaccine at NYSEG Stadium.  Over three-dozen doses were given to residents over the age of 18 with no prior appointment.  More walk-up clinics are expected to be set up as vaccine supplies continue to increase.
KEEP READING: Learning From Mistakes During the Spanish Flu