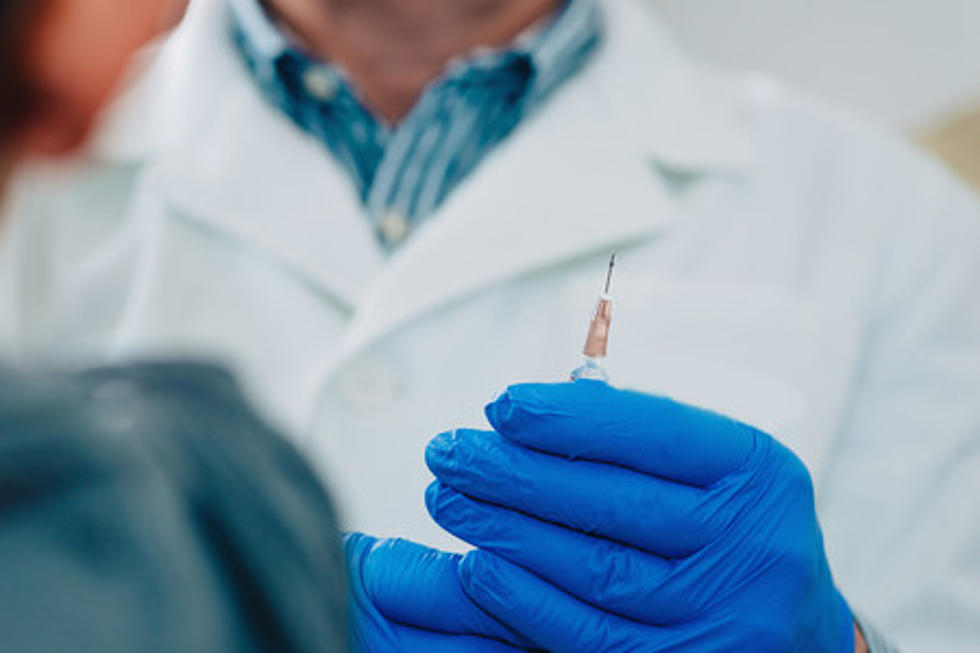 Broome COVID Numbers the Worst Yet
microgen
Broome County Executive Jason Garnar says December 16 he woke to the worst numbers he has seen during the close to two years of the COVID-19 pandemic.
December 16. Broome had its highest number of active cases to date at 1,488 and 81 people in the hospital. There have been 916 new cases in the past six days and 7 deaths since the Executive held his last briefing December 10.
The Democrat told reporters at a new state-run vaccination and testing site in Johnson City that the County is at a critical point with hospitals at close to 90 percent staff to bed capacity and the region yet to be hit with more expected cases of COVID-19 following holiday get-togethers.
Garnar commended the owner of the former Davis College Property, Adam Weisman for immediately supporting using his facilities to host the new vaccination site and New York Governor Kathy Hochul for responding so quickly to Broome's appeal for help and getting the clinic operating in a week.
The first vaccines and boosters were being given at the site on Riverside Drive December 16 and Garnar says there were even some people waiting at the door wanting to get shots.  Appointments are needed for vaccines and boosters that will be given on Tuesdays, Thursdays and Saturdays while COVID testing is done at the site on Monday, Wednesday and Friday.  Appointments can be made through the county website at www.gobroomecounty.com and click on vaccine information. The Executive says people should not have to wait weeks to get a shot and the new location will provide more appointments to be able to get people in more quickly.
The Johnson & Johnson and Pfizer boosters are available. Moderna is not given as an option.
Garnar says 20 National Guard members are assigned to the site, working with 30 civilians for the foreseeable future.
Answers to 25 common COVID-19 vaccine questions
Vaccinations for COVID-19 began being administered in the U.S. on Dec. 14, 2020. The quick rollout came a little more than a year after the virus was first identified in November 2019. The impressive speed with which vaccines were developed has also left a lot of people with a lot of questions. The questions range from the practical—how will I get vaccinated?—to the scientific—how do these vaccines even work?
Keep reading to discover answers to 25 common COVID-19 vaccine questions.
KEEP READING: Learning From Mistakes During the Spanish Flu