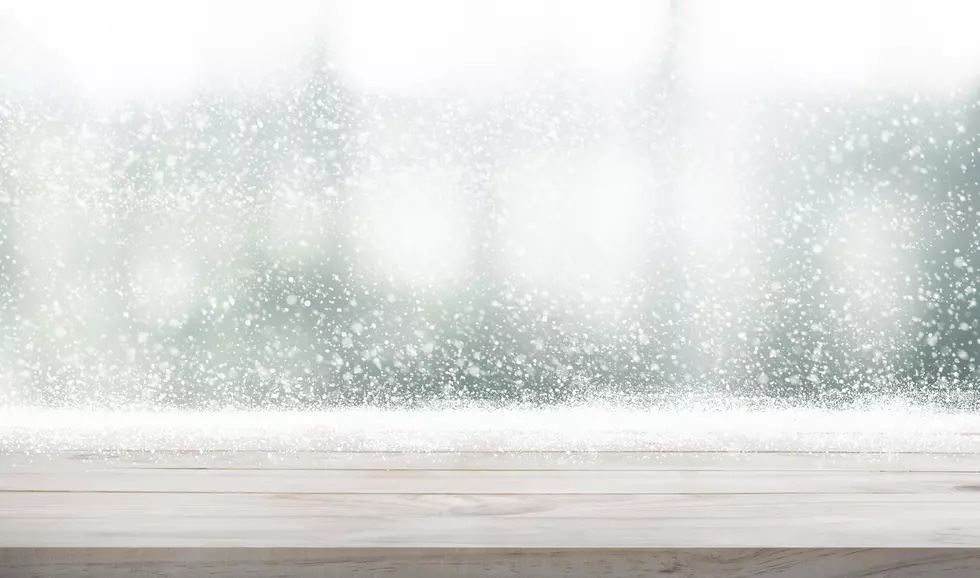 Now Hear Me Out: Today's Late Season Snowfall Is Good For Us
ThinkStock
It's Wednesday April 21st. Snow should not be in the forecast. Well, at least we hoped that snow would not be in the forecast, but here we are as the flakes fall from the sky during the noon hour as I write this.
But wait. Maybe it's not such a bad thing. Yes, I know. Words you would never hear from me. I hate winter, I hate cold temperatures, I hate snow and all that comes with it. This winter has been especially harsh. We need warm, sunny days, and we need them now.
But according to the National Weather Service, we are experiencing snow showers today (April 21st) and into the evening resulting in the possibility of slippery, snow covered secondary roads that could be a problem driving tonight and during the Thursday morning commute.
So why would I not be upset about this late season snowfall? Well, it's all about the rewards. If we had to endure such a crappy winter with plenty of colder that cold temperatures, slippery ice (isn't ice always slippery?) and more snowfall that we've ever seen, we need some sort of award.
The Golden Snowball Award seems to be all but a given for Binghamton. As of April 10th, the GSA listed us as having 103.2 inches of snow dumped on us this season, placing us comfortably in the top spot. Buffalo comes in second with 72.2 inches, so I don't think we need to worry about losing first place.
But here is where a little bit of snow today and tomorrow could help another award (or at least number 1 recognition.) According to the National Weather Service Eastern Region, we have been kicked out of the top spot by Caribou, Maine. That is not acceptable. The NWS Eastern Region's last update on their Facebook page was April 18th, with Binghamton listed as having accumulated 103.2 inches of snow.
Caribou, Maine had been inching up on the list, but I thought they would never catch up. Well it seems they did, and have overtaken us with a total of 104.5 inches as of April 18th. Can today's snow get us back on top?  According to the National Weather Service, Caribou is also experiencing snowfall today and tomorrow.
So, Mother Nature, keep snowing on Binghamton, and back off Caribou. We need that Eastern Region title as well at the Golden Snowball Award. Winter was a 'you-know-what' this season. Let us have something to take home for all the grief.
via Golden Snowball, National Weather Service 
LOOK: The most expensive weather and climate disasters in recent decades
Stacker
ranked the most expensive climate disasters by the billions since 1980 by the total cost of all damages, adjusted for inflation, based on
2021 data from the National Oceanic and Atmospheric Administration (NOAA)
. The list starts with Hurricane Sally, which caused $7.3 billion in damages in 2020, and ends with a devastating 2005 hurricane that caused $170 billion in damage and killed at least 1,833 people. Keep reading to discover the 50 of the most expensive climate disasters in recent decades in the U.S.