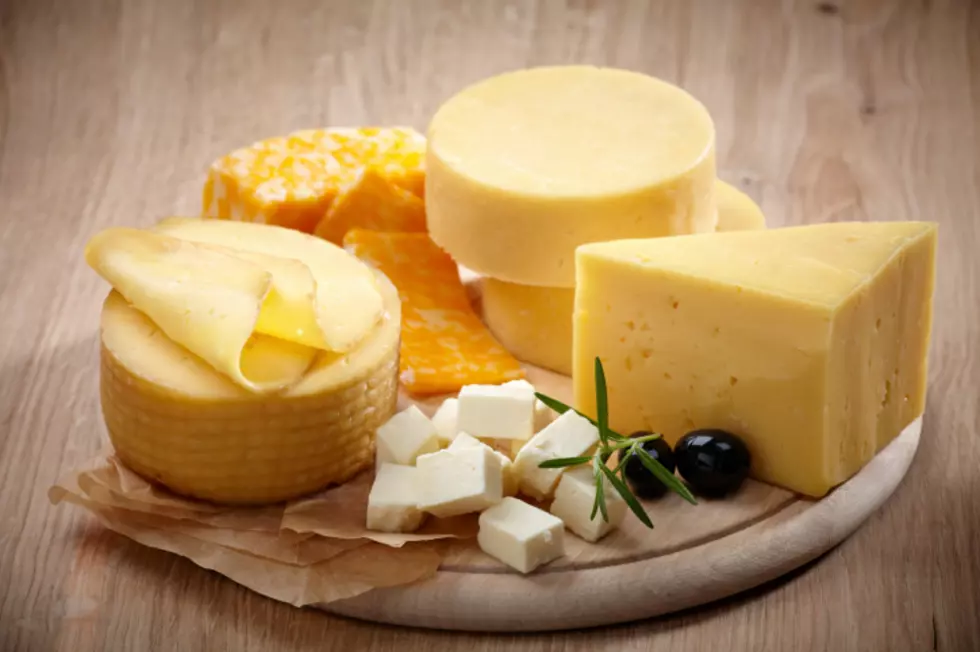 Today Is National Cheese Day
Magone / Getty Stock / ThinkStock
Today is National Cheese Day in the U.S. According to the National Day Calendar.
I love cheese. There are very few cheeses that I do not like. According to Today, American Cheese is the third favorite cheese in their resent survey. Cheddar finished on top of the list, followed by Mozzarella, Pepper Jack was 4th, and Provolone rounded out the top 5.
I love all of the cheeses that made the top 5. When it comes to Cheddar, my favorite is extra sharp. And as for Mozzarella, I had some Mozzarella string cheese that I grab as breakfast as I was heading out the door at 4:30 this morning.
Last year, I saw a survey that discovered 25% of Americans dislike blue cheese. I love blue cheese. Whether it's chunks of cheese itself, or blue cheese dressing. I love mixing blue cheese crumbles with Italian dressing on top of salads. If that is one of your favorite salad toppings, I recommend you check out Cortese Restaurant on Robinson Street in Binghamton and order it. They put a heaping pile of shredded blue cheese on your salad.
I even love Limburger cheese. My wife says it smells like dirty socks, but if you can get by the smell, it is one of the best tasting cheeses in my opinion.
How do you feel about Cheez Whiz? When I was a kid, I used to eat Cheez Whiz sandwiches. And when it comes to Philly Cheesesteaks, you HAVE to have Cheez Whiz on it or it's not a real Philly Cheesesteak.
After a cold round of golf in our golf league last night, I saw where the restaurant at Conklin Players club had a British Tomato Soup as their soup of the day. So I ordered that and a grilled cheese and tomato sandwich which turned out to be a great dinner after a windy chilly night of golf.
Are you a connoisseur of cheese? If so, what do you like and dislike the most?