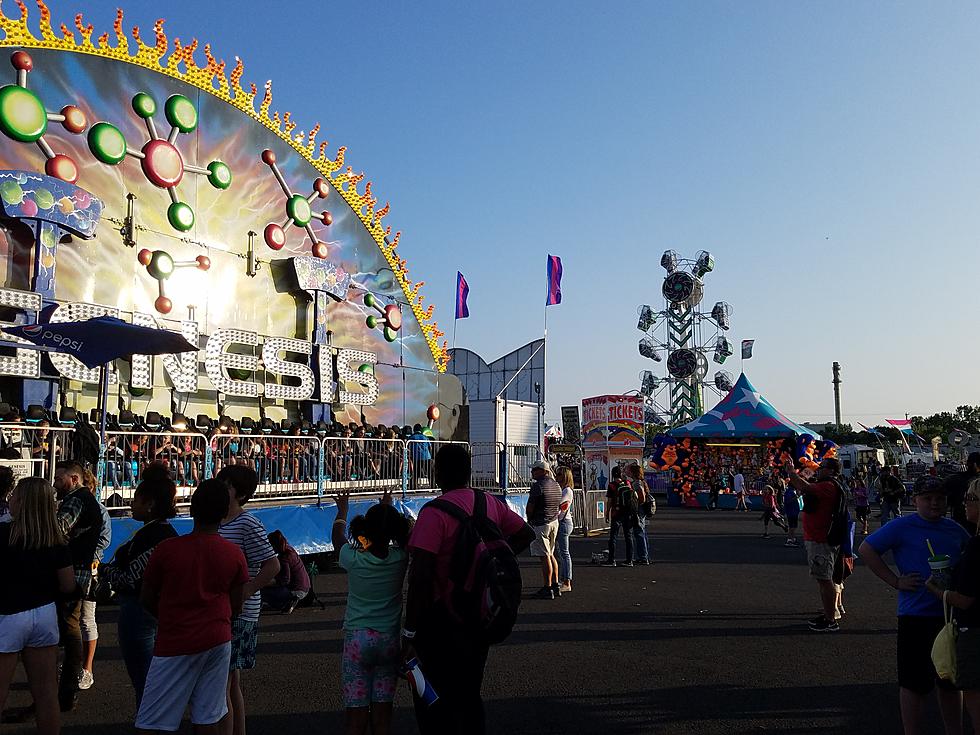 Three Fairs and a Bazaar This Weekend in the Binghamton Area
Jim Free
If you are looking for some summer fun this weekend, there are three fairs and a bazaar this week in the Southern Tier. Take a look at some of these options happening this week and weekend!
The Kirkwood Town Fair starts Thursday night at 6 p.m. and ends Saturday night with a fireworks display at 10 pm. On my way home from the golf course yesterday, I saw them starting to set up the rides at Northside Park in Kirkwood. Besides the amusement rides, there will also be games of chance, food, and live music.
Saint Mary of the Assumption Bazaar
St. Mary of Assumption Bazaar will also take place this weekend. The bazaar starts at the church Friday night at 6 p.m. St Mary's features awesome Italian food as well as drinks and live music each night including Rooster on Friday and Masterpiece on Saturday. You can find more information on that here.
This is also the week of the Tioga County Fair being held at the fairgrounds in Owego. The fun starts today (8/6) and goes through Saturday August 10th. You can enjoy carnival rides, games, food, a demolition derby and more.
Click here for the full schedule of events at the Tioga County Fair.
Last but not least, the Chenango County Fair starts today, August 6th, and goes through Sunday, August 11 at the fairgrounds in Norwich. The Chenango County Fair features rides, games, and food. The Championship Rodeo will also take place this Saturday.
Click here for more information on that.
When I think back on my childhood, I have fond memories of going to fairs and church feasts and bazaars with my family, and when I got older, with my friends. This weekend, you can relive those memories and create new ones.