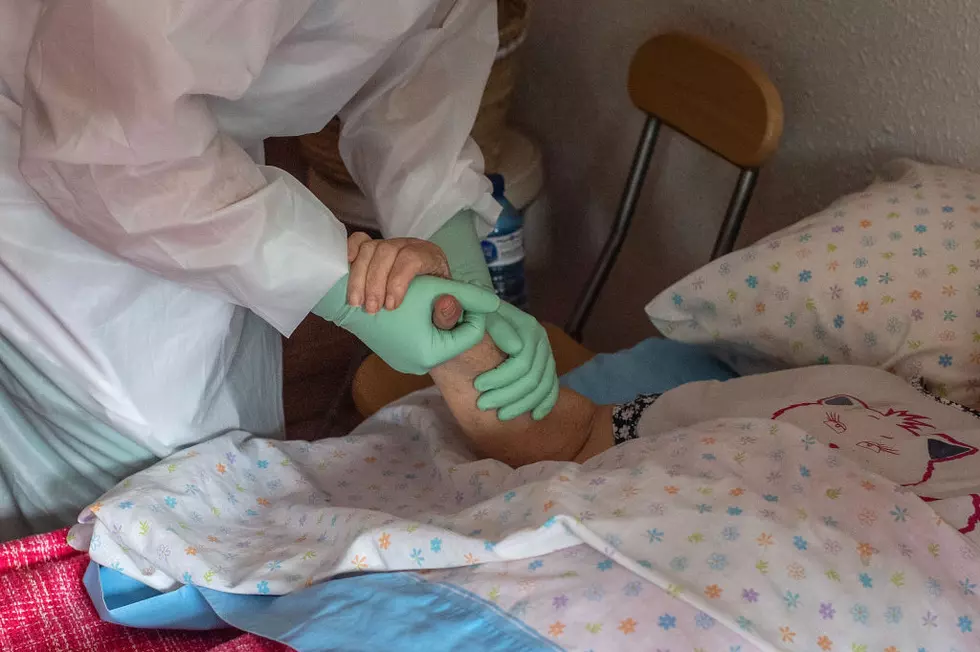 Southern Tier Sees Largest Incremental COVID Case Increases of Pandemic
Getty Images
Broome County's cases of coronavirus continue to increase incrementally by the hundreds instead of dozens while surrounding counties are also showing higher new daily positive results than they've seen through the pandemic.
Bob Joseph/WNBF News Photo [file][/caption]
Broome County reports 203 new cases were confirmed January 20 for a total of 11,235.  A man in his 60s and a woman in her 80s passed away, bringing the death toll to 218.
Three additional deaths are reported in Chenango County and 37 new cases.  Chenango's case total is now 1,795 and there have been 35 deaths.
16 new cases were reported in Cortland County in the January 21 update where the total number of cases rose above three thousand this week.  Cortland County has recorded 3,077 cases since the start of the pandemic.  Deaths were unchanged at 58.
Thirty new cases are announced in Delaware County where the case number this week rose above 1,000. The tally now is 1,063.  There were five more deaths for a total of 27 since the start of the pandemic.
Tioga County had a total of 2,312, an addition of 27 cases from the January 20 report. Deaths have remained unchanged at 64 in Tioga County since December 7.
(One year and two days since the first patient was hospitalized with COVID-19 in the United States, New York reports 13,886 new cases for a total of 1,285,337 cases on day 327. 33,594 New Yorkers have died.)
Brighten Someone's Spirits During Cornavirus in 3 Easy Steps