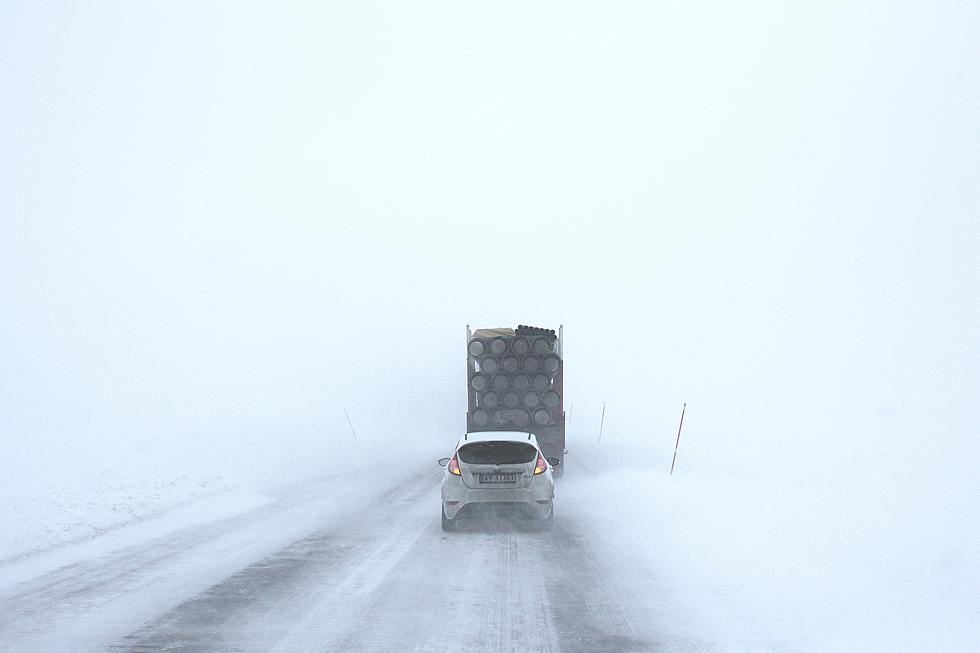 Southern Tier Schools Close in Anticipation of Winter Storm
Photo by Rémi Jacquaint on Unsplash
The biggest topic of conversation around the Twin Tiers is just how much snow and ice is being predicted from Winter Storm Landon and it's still not an easy answer.  The National Weather Service in Binghamton is casting a wide net for snow accumulations in the latest winter storm.
A Winter Storm Warning remains in effect from 9 a.m. February 3 to 3 p.m. tomorrow February 4 for Broome, Chenango, Cortland and Tioga Counties in New York as well as Bradford County Pennsylvania with a potential for 4 to 10 inches of snow late tonight to tomorrow morning and a tenth of an inch of ice accumulation.
A Winter Weather Advisory is in effect from 11 a.m. February 3 to 3 p.m. February 4 for Delaware, Susquehanna and Wayne Counties with snow accumulations of two to four inches and ice accumulations around two tenths of an inch.
Winter Storm Landon, as it's being called by the Weather Channel, is moving slowly and the precipitation amounts and type of precipitation are closely tied to factors like temperature and elevation.  A shift of the storm track could also change the projected snowfall and ice accumulation amounts.
Several school districts were closing or planning other adjustments to their schedules well ahead of the storm and road crews were preparing plows and other equipment and checking on salt stores in advance.
The National Weather Service in Binghamton says light rain Thursday morning will change to a wintery mix in the Southern Tier by midday with a change to all snow late Thursday night and early Friday morning.
Officials say if you must travel, slow down and use caution. Also, keep an extra flashlight, food and water in your vehicle in case of an emergency. Cell phones should also be kept charged.  At home, flashlights, battery-powered radios and ready-to-eat food is always good to have on hand in case the power goes out.
The Pennsylvania Department of Transportation is telling motorists to be ready for changing weather conditions and plan for travel restrictions on major highways in the Keystone State.
Before 6 p.m. February 2, PennDOT said it would be putting Tier One Travel Restrictions on the entire length of Interstate 81 from the New York border south to I-80.
Under Tier 1 restrictions, the following vehicles are not permitted on affected roadways:
Tractors without trailers;
Tractors towing unloaded or lightly loaded enclosed trailers, open trailers or tank trailers;
Tractors towing unloaded or lightly loaded tandem trailers;
Enclosed cargo delivery trucks that meet the definition of a CMV;
Passenger vehicles (cars, SUV's, pickup trucks, etc.) towing trailers;
Recreational vehicles/motorhomes;
School buses, commercial buses and motor coaches not carrying chains or Alternate Traction Devices (ATD's); and
Motorcycles.
TIPS: Here's how you can prepare for power outages
Waking Up To A Huge Snowstorm In The Twin Tiers